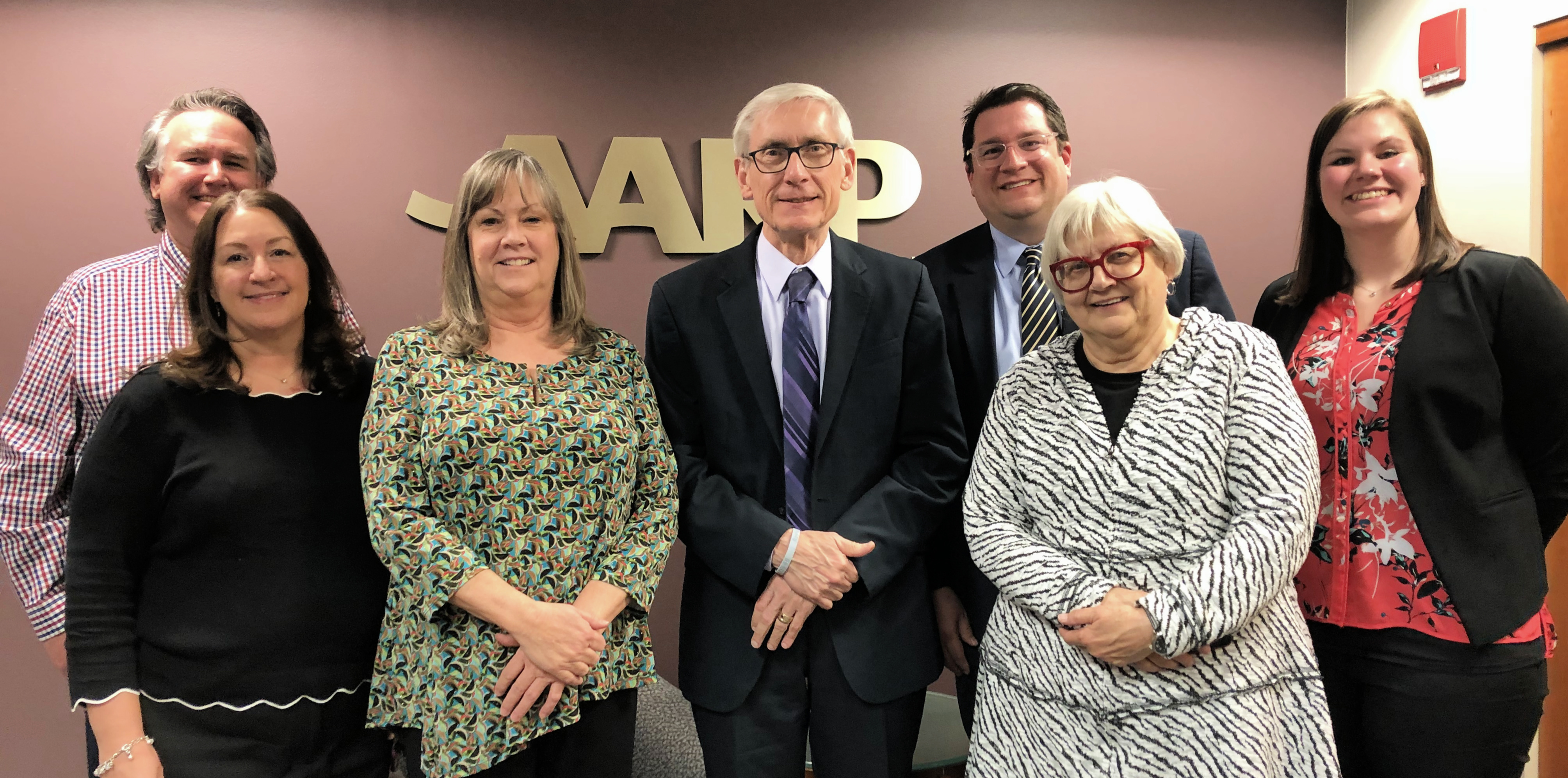 Wisconsin Governor Tony Evers has introduced his executive budget and AARP Wisconsin was delighted to see it included the acceptance of Medicaid Expansion, something we have advocated for over the last several budget sessions. AARP WI believes accepting Medicaid Expansion will provide coverage for more people, make Wisconsin healthier, and provide additional funding for the Medicaid programs that support health care for older adults, fund senior programs, and help older Wisconsinites age in their homes and their communities. On March 21, we hosted a tele town hall with Governor Evers so he could answer questions from our members about Medicaid Expansion and the programs it supports. We appreciate him joining us on this important issue.

There is much in the budget that we like, and it includes provisions that address the issues raised in our position papers. There are also improvements that we believe should be made to the budget, such as the inclusion of the Credit for Caring Act. We are awaiting the Legislative Fiscal Bureau's analysis of the budget before finalizing our budget strategy and priorities, and we expect this information to be available the week of March 25. We will update this blog regularly so you have the most recent information and our action plan.

We do know there will be four public hearings in April, and you can count on AARP Wisconsin's Red Shirts to be at all of them testifying on how to make this budget the best and strongest for our members. We will post the times and locations of the hearings when we get the information, so be sure to check back on the website to stay up to date.

We invite you to join us at these hearings. Getting involved will be easy – we will post details here on how to connect with us, and we'll bring extra red shirts to every hearing so all you'll have to do is show up and make your voice heard. If you're unable to attend a public hearing, we will also be alerting our members when they need to call or email their elected officials, so you can still have a say in the process. Or, better yet, you can join us at the hearings and contact your elected officials! Stay tuned for more information as it becomes available.

It is up to us to make sure the voice of older Wisconsinites isn't lost among all the competing interests. The budget and the budget process are very important, and this is just the beginning of the process. We hope you will connect with us to make sure this budget is best that it can be. Get ready to engage!