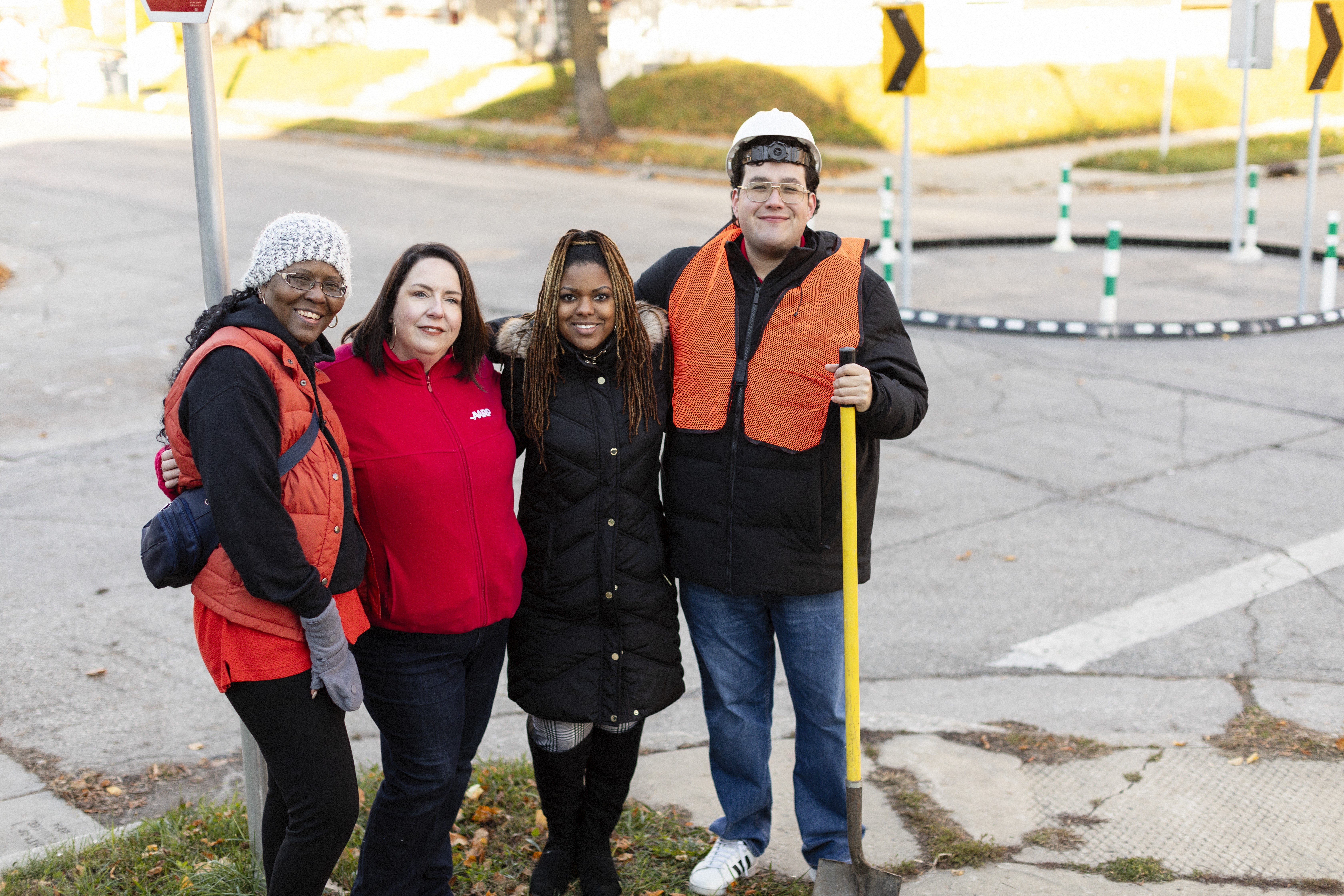 Everyone should feel safe crossing a street. But the streets can be dangerous, especially for older Americans.

Per Wisconsin Bike Federation, in 2022, 23 pedestrians were killed in Milwaukee, and 56 pedestrians were seriously injured. This is high of pedestrian fatalities since at least 2010. Walking in your community should be enjoyable and safe, it's not much to ask.

In October 2022, AARP Wisconsin had the pleasure of working with local partners, Amani United, Wisconsin Bike Federation and Dominican Center to host different pedestrian safety events in Amani, with Jonathon Stalls, author of "WALK: Slow Down, Wake Up and Connect at 1-3 Miles Per Hour", a guest of AARP Wisconsin.

During the end of one of the events, a gentleman was hit by car while crossing it to attend a funeral. It happened right in front of us – it was very scary and something that should have never happened.

We heard from residents of Amani that people speed down the main street all the time and they were fed up with it. With the AARP Livable Community work that has been done statewide, and the great partners we have, I knew that something had to be done.

A few weeks later, Amani United held several traffic calming informational sessions and Wisconsin Bike Federation set-up a speed study for Amani residents and AARP WI to lead.

This consisted of gathering the speeds of the car with different tools like a radar speed gun and were surprised that over 80% of the cars went 10mph+ over the 25MPH speed limit. The highest clocked was 61 MPH!

How can anyone feel safely walking when there is no safe way to maneuver on the streets?

After the resident informational sessions and the results of the speed study, the conclusion would be to install a traffic calming circle in the same intersection the gentleman was struck at the month before.

With the support of AARP Wisconsin and City of Milwaukee Dept. of Public Works, a traffic calming circle will soon be installed and in the meantime Amani was awarded an Active Street grant and planning events to bring the community together. Safe streets shouldn't be a wish, it's a necessity.