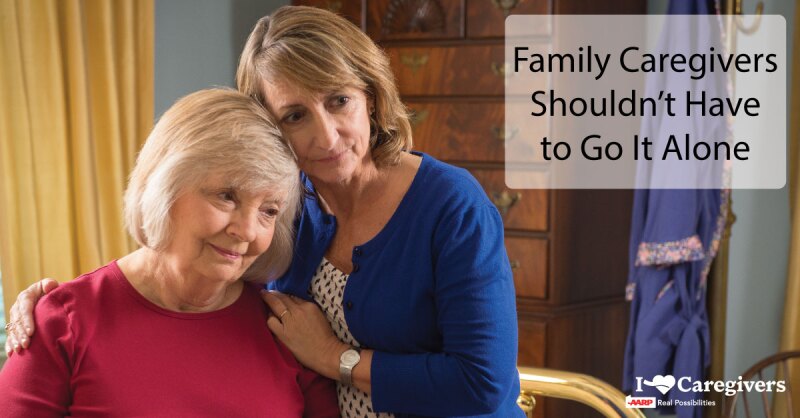 The real heroes across Wisconsin are not making headlines for athletic achievements or political accomplishments. They're family members who work behind the scenes to provide uncompensated in-home care for loved ones.

The goal of these caregivers is to allow family members to remain living independently and with dignity in their own homes as long as possible. All of our AARP studies show people prefer this type of care over moving into a nursing home or other high-cost institution.

But this work is not easy and is often thankless.

Family caregivers in Wisconsin provided 538 million hours of care – worth an estimated $7 billion – to their parents, spouses, partners, and other adult loved ones in 2013, according to AARP Public Policy Institute's new report, titled "Valuing the Invaluable: 2015 Update."

According to the AARP, family caregivers say the stress of their job affects their physical and emotional health, finances, and their jobs. Here are some statistics:

55% of family caregivers report being overwhelmed by the amount of care their family member needs.
38% of family caregivers report a moderate (20%) to high degree (18%) of financial strain as a result of providing care.
In 2014, 60% of family caregivers had full- or part-time jobs.
This report clearly shows that we need to do more to assist the hundreds of thousands of caregivers across Wisconsin and the entire country. Some of the things that will help family caregivers include improved workplace flexibility, respite care, tax credits and home care services.

In 2013, about 578,000 family caregivers in Wisconsin helped another adult loved one carry out daily activities, such as bathing or dressing, preparing meals, administering medications, driving to doctor visits, and paying bills.

We understand that these caregivers need more support. That's why AARP Wisconsin is advocating for the Caregiver, Advise, Record, Enable (CARE) Act, which will help family caregivers when their loved ones go into the hospital – and as they return home.

Specifically, the CARE Act, which has been introduced in the Wisconsin State Senate as Senate Bill 19, would require hospitals to:

Record the name of the family caregiver when their loved one is admitted.
Notify the family caregiver when their loved one is to be moved or discharged.
Give instructions of the tasks the family caregiver will need to perform while caring for their loved one at home.
Check out AARP's I Heart Caregivers Initiative and the AARP Caregiving Resource Center for more information.