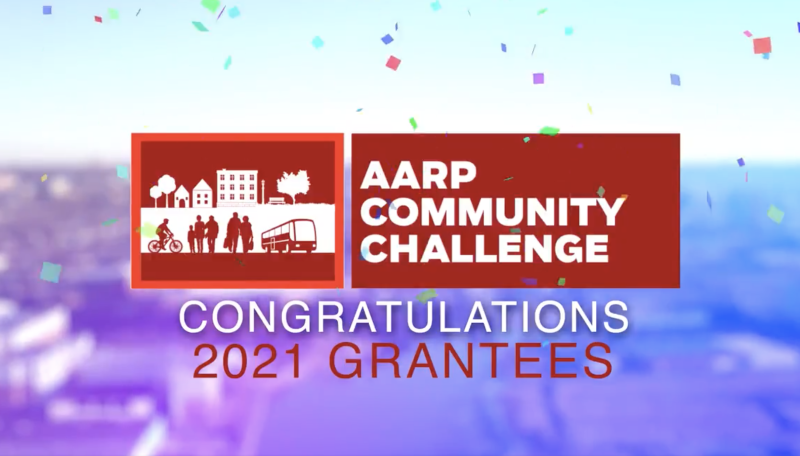 Communities across Alabama are all working to become more livable for residents of all ages.

And, AARP is working across Alabama in partnership with local leaders, organization and dedicated residents to help make that vision a reality. As part of that effort, AARP is excited to announce the largest number of projects to-date through the Community Challenge program. These quick-action grants are being distributed to 244 organizations across all 50 states, Washington D.C, Puerto Rico and the U.S. Virgin Islands.

The Community Challenge funds innovative projects that inspire change in areas such as transportation, public spaces, housing, diversity and inclusion, civic engagement, coronavirus response and more.

AARP Alabama is incredibly proud to have four grantees right here in our state. Our goal is to support their efforts to create great places for people of all backgrounds, ages and abilities and as local leaders seek to better their communities for the future, this is even more critical.

Here in Alabama, these exciting and diverse projects were funded:

Foley Main Street, Inc.
Adding musical instruments will enhance an existing pocket park where older adults, youth and children can play, and local groups can put on public performances and help forge connections across generations.

Freshwater Land Trust
The Highlands Connector project will upgrade and reinforce an on-street pathway used for walking and cycling into a protected path connecting users of all ages and backgrounds to the Red Rock Trail System.

Monroeville Main Street
This project will install game boards near City Hall to help residents of all ages and backgrounds connect in public spaces. They will also launch a "play chess with the mayor" effort to encourage civic interaction and help develop diverse relationships.

River Region Trails, Inc.
This temporary trail project will create two buffered bike and pedestrian lanes on busy streets in the Old Cloverdale district of Montgomery to demonstrate the value of safe pedestrian infrastructure for this neighborhood and the city.

The Community Challenge is part of AARP's nationwide work on livable communities, which supports the efforts of neighborhoods, towns, cities and counties across the country to become great places for all residents. We believe that communities should provide safe, walkable streets; affordable and accessible housing and transportation options; access to needed services; and opportunities for residents to participate in community life.

To learn more about the work being funded by the AARP Community Challenge both here in Alabama as well as across the nation, visit aarp.org/CommunityChallenge. You can also view an interactive map of all of the Community Challenge projects and AARP Alabama's livable communities work at aarp.org/livable.