AARP Alabama
Visit AARP Alabama's website for information about events, plus news and resources that improve the lives of Alabamians 50+.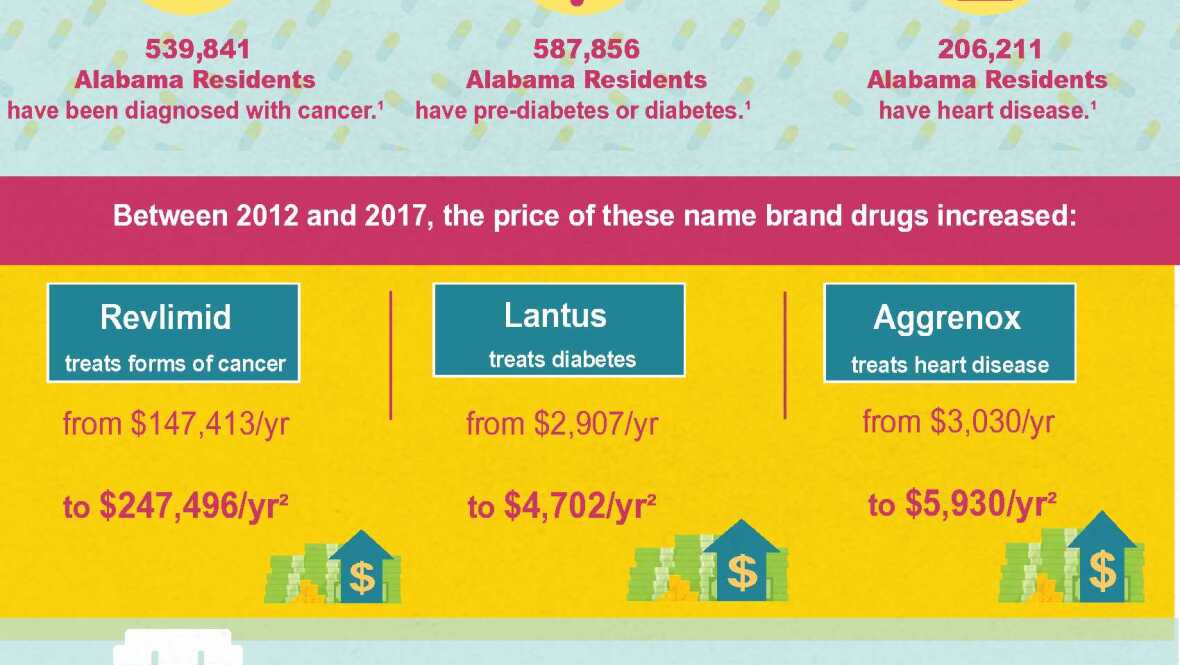 AUG 26, 2019
AARP Alabama Shows Impact of Skyrocketing Drug Prices on Alabamians with New Data and Infographic
MAY 1, 2019
AARP is here to help you take on today – and every day. From sharing practical resources, to holding fun activities and events, AARP is providing opportunities to connect and help build an even stronger Alabama for all ages to live, work and play. We hope you'll join us!
AUG 7, 2019
View our latest press releases, statements, op-eds, letters to the editor, and more. For media requests or to be added to our release list, please email the Interim Associate State Director of Communications, Evey Owen at eowen@aarp.org.
AUG 8, 2019
How can you make Montgomery an even better place to live, work, and play? By voting for the next Mayor of Montgomery in the General Election on Tuesday, August 27, 2019. Visit this page for all the information you need before you head to the polls.