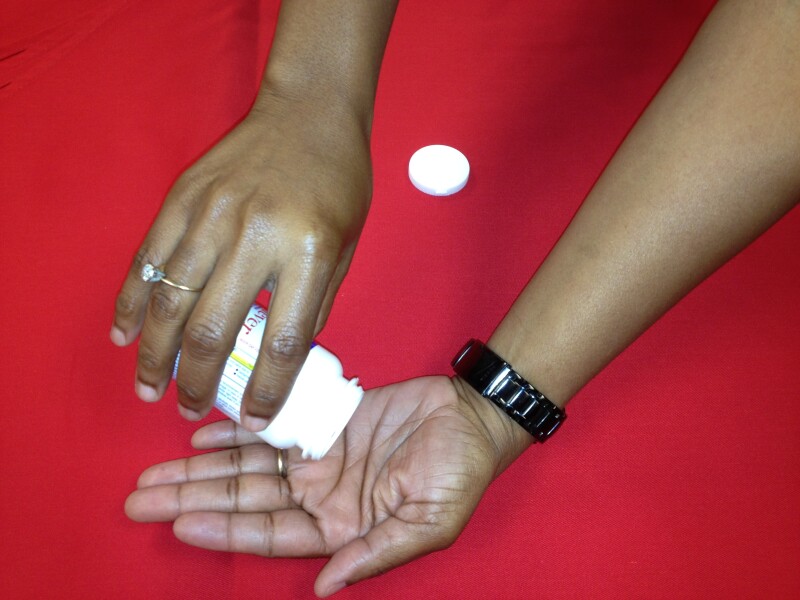 During November, National Caregiving Month, AARP gathered stories from caregivers throughout Alabama, and we would like to share the Parks' story with you.

It is 7 a.m. and Ruth Parks is clocking out of her part-time receptionist job at a Montgomery assisted living facility. After working the overnight shift, she must get home to check on her husband of more than 60 years, Jimmie.

Jimmie was forced to retire eight months ago after his eyesight began failing due to complications from diabetes. Although he gets around fairly well, he requires help with monitoring his blood sugar levels, having meals prepared and making sure medications are taken as prescribed.

"I just don't think about it, I just do what needs to be done," Ruth said. Although she is faced with a few health challenges of her own, it has become second nature for her to take care of many of her husband's needs.

While she is her husband's live-in caregiver, their six children help by sharing some of the responsibilities. They all understand the importance of pitching in to make sure that their parents are getting the best care available.

Orlean, Louisa, Jimmie, Valencia, Valerie and Shawn each have a unique role in assisting their parents.

Valencia, a registered nurse with more than 34 years experience, is charged with making sure medications are correctly taken. In addition, she oversees her parent's budget and makes sure their financial obligations are met.

Orlean, takes care of making sure her mother's hair is nicely styled. Louisa, on the other hand, keeps her father's haircut and gives him his weekly shave.

Jimmie Jr. is a Florida resident, but he is on call, and makes frequent weekend visits to Montgomery to complete any maintenance and repairs to their parent's home. Shawn takes care of the family vehicle and makes sure it is running properly at all times.

Valerie often accompanies her mother to the store and helps with grocery shopping.

"It is our mom and dad. What else are we supposed to do?" Shawn asks.

"Taking care of them is not hard at all. We all know what we have to do, so we just do it," Louise said.

"God has blessed us with some sweet children. We really do not know how we would get along without them," Ruth said.

Although the tasks seem fairly small for each of their children, this would be a tremendous amount of work on one or even two of them. The Parks' have found that if everyone shares in the work load, it does not eliminate the stress and challenges, but it makes the load lighter.

Each year, an estimated 850,000 caregivers in Alabama provide eight million hours of unpaid care for their loved ones with disability and illnesses, according to Alabama Respite.