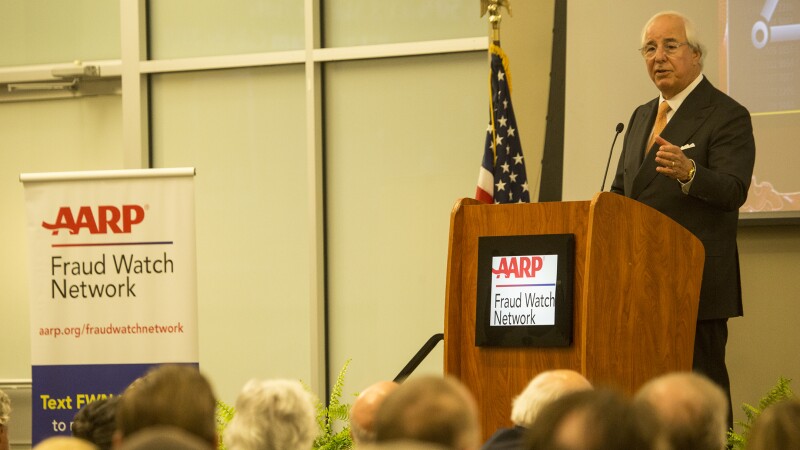 On Thursday, July 18th identity theft expert Frank Abagnale came to the Jackson Center in Huntsville, Alabama to give a presenation to over 700 attendees about how to protect themselves from scam artists.

Mr. Abagnale's rare blend of knowledge and expertise began more than 45 years ago when he was known as one of the world's most famous confidence men. This was depicted most graphically in his best-selling book, Catch Me If You Can, a film of which was also made, directed by Steven Spielberg starring Leonardo DiCaprio and Tom Hanks. A Broadway musical of the same title was also created and in April 2011 opened on Broadway and won a Tony Award.

Apprehended by the French police when he was 21 years old, he served time in the French, Swedish and U.S. prison systems. After five years, he was released on the condition that he would help the federal government, without remuneration, by teaching and assisting federal law enforcement agencies.

Mr. Abagnale has now been associated with the FBI for over four decades. More than 14,000 financial institutions, corporations and law enforcement agencies use his fraud prevention programs.

You can watch Abagnale's full presentation on Facebook Live here or keep scrolling down for media interviews with Frank.