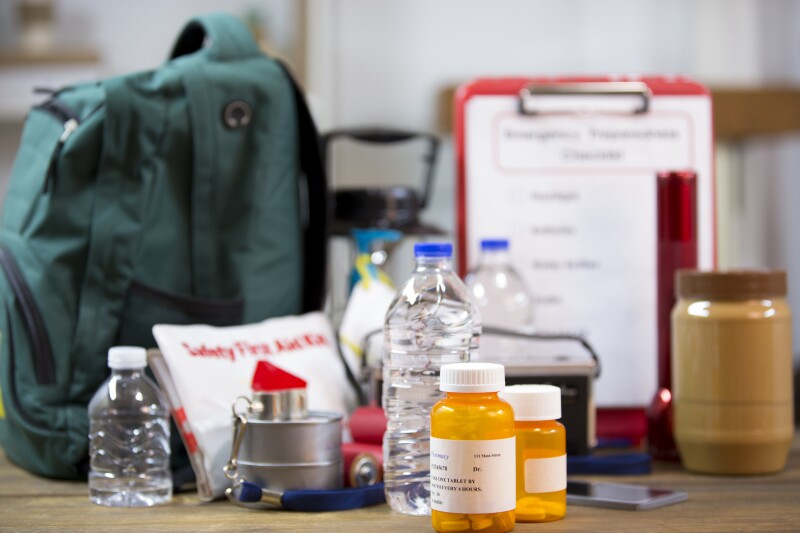 Tropical Storm Ida has moved into the Gulf of Mexico and is expected to strengthen to a hurricane quickly - possibly Category 3 by the time it makes expected landfall on Sunday, August 29. Depending on the final track of the storm, both coastal and inland areas of Alabama can potentially expect the following:


Storm surge causing flooding in coastal areas
Tornadoes
High winds
Heavy rain and inland flooding
Now is the time to prepare. Ready Alabama has a list of items that everyone should have in their disaster prep kit here: Ready Alabama: Build a Kit.

In addition, you need to know where important papers are, including insurance policies and other legal information. Keep these documents in a waterproof container and be ready to grab them if you need to evacuate quickly:


Copies of driver's licenses, immigration papers, work identification badges,
Social Security cards, birth certificates, marriage licenses and other legal documents
Current photos of family members and pets for identification; make sure medical ID bracelets, etc., are up to date
Copies of credit cards with company names and numbers
Copy of your family preparedness plan and contact information
Medical prescriptions, including eyeglasses; serial numbers for pacemakers, etc.
Vaccination records
Wills
Insurance policies
Stocks and bonds
Bank account numbers
Inventory of valuable household goods – If you can, take photos or digitally record your belongings and email the pictures to a friend or family member for safekeeping.
Deeds, titles and mortgages
Backup of computer files
The pandemic has added a new level of preparedness for emergencies. Make sure you have masks for everyone in the family, as well as plenty of hand sanitizer.

As the storm progresses towards landfall, make sure you stay in touch with local weather reports and stay ahead of the storm.