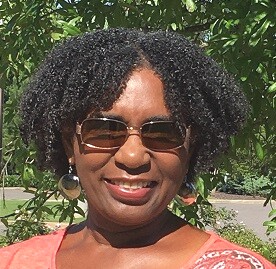 The first Women's Veterans Day was on June 12, 2018, on the 78th anniversary of the signing of WAC legislation by President Harry S. Truman.

Women make up 10% of all military veterans. While that percentage may sound small, the total number of female veterans is around two million. Women have served the military in many capacities in our history and have broadened the scope of their service over the decades.

In honor of Women's Veterans Day, AARP Alabama would like to recognize one of our state's female veterans, Lieutenant Colonel (Retired) Linda Butler, USA. In 1982, LTC (Ret) Butler commissioned into the Army Reserves as a Medical Service Corps officer after completing the ROTC program and earning her bachelor's degree in nursing from the University of Alabama.

For years, LTC (Ret) Butler balanced her civilian career as a registered nurse with her Army Reserve duties. In 1991, she was called up to active duty in support of Operation Desert Storm. She was called to active duty again from 2003-2005 in support of Operations Enduring Freedom and Iraqi Freedom. During this time she conducted planning, training, and medical readiness clinics in support of troops overseas. LTC (Ret) Butler retired in 2011 after almost 30 years of service.

LTC (Ret) Butler, we appreciate and thank you for your service. And we thank all women who have served our country on this Women's Veterans Day 2020.