NEWS RELEASE
October 16, 2019

CONTACT:
Evey Bell Owen, AARP Alabama, Interim Associate State Director of Communications
334-274-8611, eowen@aarp.org

As Medicare Open Enrollment Begins AARP Alabama Issues Scam Warning
AARP Alabama warns about scams targeting Medicare beneficiaries and offers tips for protection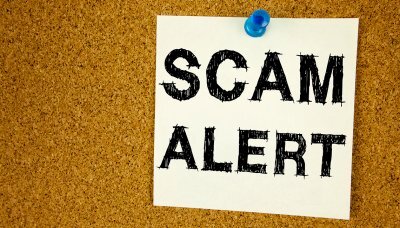 (MONTGOMERY, AL) – Medicare scams are a year-round concern, but the coming weeks warrant special vigilance. Medicare open enrollment runs from October 15 through December 7 — during these weeks Medicare beneficiaries can make changes to their health plan and prescription coverage. As people are looking for good deals, they should also keep an eye out for scammers since this time frame is a prime target for fraud.

Imposter scams are expected to rise during this season with scammers posing as Medicare employees calling and emailing seniors offering free gifts or limited time offers. These scams are all designed to capture Medicare numbers so the crooks can charge Medicare for services the person didn't receive.

"Fraudsters are smart. They use official sounding names to fool us when they call," shares Evey Owen, Interim Associate State Director of Communications for AARP Alabama. "That's why it's important to stay vigilant and remember that no legitimate Medicare employee will call and ask you for your Medicare or bank account numbers. Vigilance is our number one weapon,"

Another common ploy is the refund rip-off – where a scammer tells the individual that they are entitled to a refund for last year's Medicare premiums. All the individual needs to do is verify their identity and bank account number when in fact it's just another ploy to get their account information.
Whatever the come-on, provide no personal information and follow these simple steps to protect yourself from Open Enrollment scams:

Hang up immediately if you get an unsolicited call from someone who claims to be from Medicare and asks for personal information. Medicare employees will never call you without being invited to do so by you.
Never share your Medicare or Social Security number with anyone other than your trusted providers, doctors, or pharmacists.
Review your Medicare Summary Notices (MSN) or Explanation of Benefits (EOB) when they arrive. Look for services, procedures or devices you don't recognize - if you see something on the statement that doesn't look right, report it to Medicare's toll-free number 800-633-4227.
Report all scam calls to the Federal Trade Commission at www.FTCcomplaintAssistant.gov or your state attorney general's office.
AARP's Fraud Watch Network can help you spot and avoid scams. Sign up for free Watchdog Alerts at aarp.org/FraudWatchNetwork or call our toll-free fraud helpline at 877-908-3360 if you or a loved one suspect you've been a victim.

###
About AARP

AARP is the nation's largest nonprofit, nonpartisan organization dedicated to empowering people 50 and older to choose how they live as they age. With a nationwide presence and nearly 38 million members, AARP strengthens communities and advocates for what matters most to families: health security, financial stability and personal fulfillment. AARP also produces the nation's largest circulation publications: AARP The Magazine and AARP Bulletin. To learn more, visit www.aarp.org/al or follow @AARPAL on social media.