Alaskan Sue Nielsen has been selected by AARP, the nonprofit organization for people 50 and older, to receive the 2020 AARP Alaska Andrus Award for Community Service -- the Association's most prestigious and visible volunteer award for community service.

"Sue Nielsen is a stand-out volunteer, community member and advocate. Her indomitable spirit has found expression through leadership and advocacy in Juneau's AARP Community Action Team to her role as the founder of the Widowed Persons' Program and beyond," said Teresa Holt, AARP Alaska State Director. "More incredible still is that Ms. Nielsen's mother, Marie Darlin, was a previous Andrus Award winner, demonstrating a family legacy of service and commitment to community."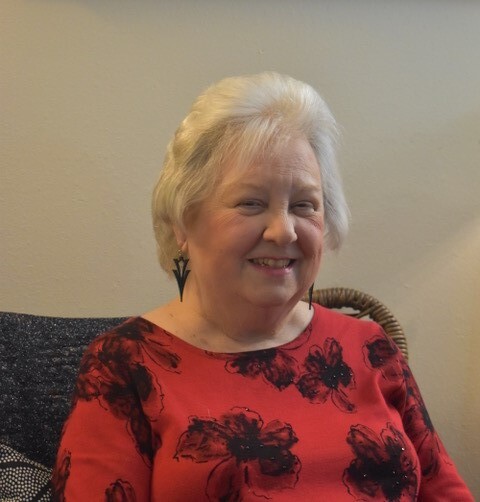 Nielsen has been a member of the Juneau AARP Community Action Team for more than a decade, ensuring that AARP is represented at community conferences and meetings related to the needs of the 50 and older population. With experience caring for her late mother and husband, she is part of the volunteer team that represents AARP at the annual Tlingit and Haida Central Council's Caregivers Workshop and the Community Resource Network sponsored by Juneau's Bartlett Regional Hospital. Additionally, Nielsen is a board member of Juneau's Foundation for End of Life Care and an active member of Alaska's Retired Public Employees' Association.

Like her mother, who served as a volunteer lobbyist for AARP, Nielsen has made invaluable contributions to AARP Alaska's mission statewide.

"[Sue's] numerous activities in the community, with AARP Alaska and beyond, inspired me to move from being a passive AARP member to becoming an active AARP member and bridging between AARP and other community groups and organizations," wrote Linda Kruger. Nielsen was nominated by Jayne Andreen, leader of the Juneau Community Action Team.

The AARP Alaska team received seven total nominations from across Alaska, honoring the important contributions volunteers make to their communities, neighbors, and the programs they serve.

Pat Jarrett – Jarrett is a member of the Anchorage chapter of Zonta of Alaska, an international women's organization promoting education, women's rights, and the end of gender-based violence. On a personal level, Jarrett is dedicated to offering service wherever she can, offering to help elders with chores, rides to appointments, or assistance with grocery runs. She was nominated as president of the local Zonta chapter twice, declining initially to care for her mother.

Dan & Linda McMahon – The McMahons are dedicated volunteers at the Food Bank of Alaska, arriving every Tuesday to offer their service. Linda's administrative assistance has been invaluable to the Food Bank's Development Department, while Dan's work in the warehouse ensures that donated food is undamaged and safe for recipients. Their work supports increased food security across Alaska, including our state's elder population.

Diane Peterson – Peterson is the Chief Chaplain with the Alaska Police and Fire Chaplains, providing support and guidance to Alaska residents statewide. Peterson played a critical role in opening the Chris Kyle Patriots Hospital – previously available only to military personnel – to first responders. Over the course of this year, Peterson's service to front-line medical workers and first responders has provided much-needed compassionate care, and her use of FaceTime has enabled family members to be present during end of life.

Luzell (Lu) Russell – Russell is a member of the Alaska VA Volunteer staff. She recently took the lead on the state's "Operation Cozy" project, obtaining price-reduced fleece, providing pre-cut and matched materials for other volunteers, and transporting completed blankets to the VA for homeless or at-risk veterans – all in the face of COVID-19. The Voluntary Service Office has already mailed 25 blankets to the Tribal Veteran Representative in Northway, ensuring Project Cozy's reach extends across the state.

Manuel O'Ryan – O'Ryan is a member of the Elder Family at RurAL CAP, volunteering five days a week at the McLaughlin Youth Center in Anchorage. As a Mentor, O'Ryan spends hours with young men from across Alaska at the facility, providing a kind ear, a Spanish lesson, and a chess partner. Through chess, Grandpa Manuel teaches the boys' about making informed choices and the potential outcomes.

Mae Ann Smith – Smith is a regular volunteer at the Anchorage office of Alzheimer's Resource of Alaska (ARA). She is a tireless advocate for ARA, sharing the organization's impact on people living with dementia and their caregivers to fundraise and raise awareness.

"It is inspiring to see the level of commitment and service represented by this year's Andrus nominees," said Daryl Royce, State Director of Outreach, AARP Alaska. "Even in the face of COVID-19, our state's 50 and older population are making a difference in the lives of Alaskans."

AARP Alaska's 2020 Andrus award was formally presented to Sue Nielsen at a virtual concert featuring Alaskan musician Hobo Jim. The full concert is available on AARP Alaska's Facebook page.