AARP members are invited to join the AARP Tuesday 9-Hole Golf League at the Anchorage Golf Course.
Rates: $20 Greens Fee
Optional $10 Golf Cart (per person)
Prizes will be paid out in the form of gift certificates.
Additional 9 holes available most days for $8 Green Fee, $5 Cart Fee.
If you wish to play 18, please pay at time of check-in.
Registration: To participate after the first week you must sign up a minimum of 24 hours in advance to allow for preparation. You may sign up for the next week after your round. You may sign up in the registration book after the round, which will be located at the scoreboard, by voice-mail at 907-522-3363, or by email at tfarris@anchoragegolfcourse.com.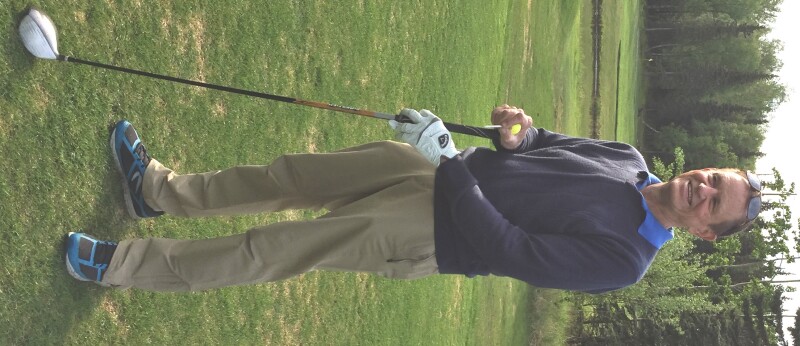 Tee Times: Begins at 7:00 am unless otherwise noted on the schedule. Tee times are every 8 minutes. Tee times will be emailed to all competitors as soon as possible after registration closes, which is 24 hours in advance of play. Play will generally start on the front nine, but there will be times due to course maintenance that play will start off #10. If the weekly event is a "Sign up your own foursome" you will be paired together with a foursome of your choosing. If you do not have a complete foursome, we will attempt to match golfers with you.

SCHEDULE

All tee times start at 7:00 am unless otherwise noted.

SEASON SCHEDULE


May 31: Contest Holes
June 7: Fewest Putts
June 14: Individual Net Skins Game
June 21: NO GOLF TODAY
June 28: Team: Twosome Net Scramble
July 5: Team: Foursome Low & Low (Low Gross & Low Net)
July 12: 4 Club Twosome Best Ball Net (4 Clubs Only!)
July 19: Team: Twosome 3-3-3 (Three Holes Scramble, Best Ball, Alternate Shot)
July 26: Team: Blind Draw Twosome Best Ball Net (Pick Your Own Foursome!)
August 2: Team: Foursome 1-2-3
August 9: Individual Low Gross/Low Net
August 16: Team: Twosome Best Ball Net
August 23: Team: Foursome Low & Low
THE RULES: All competitors must have a USGA handicap or to establish a handicap must play and turn in scores from the first two rounds of the season. All handicaps will be adjusted by taking 85% of your last three rounds in the league. All players must turn in their score-cards to the golf shop or scoreboard after completion of their round. Scorecards must be legible to qualify for prizes. Any scorecards that are not returned cannot qualify for prizes. Scorecards will be kept by the committee for tabulation and handicap review and therefore are not available to give back to the golfer. If you would like your scorecard, we can make a photocopy for you as time permits. Prizes will be tabulated as soon as possible after the completion of the round. You must be a member of AARP to participate!

For more information contact
Tom Farris, PGA
Head Golf Professional
(907) 522-3363
tfarris@anchoragegolfcourse.com

Anchorage Golf Course
3651 O'Malley Road
Anchorage, AK 99507

◊

Food Bank of Alaska
Drive to End Hunger
Please make a weekly donation to the Drive to End Hunger donation barrel located just outside the Pro Shop. AARP and the Food Bank of Alaska thank you for your support!!