In response to the coronavirus threat, state officials have made voting absentee easier this fall.

No excuse is necessary to vote via a mail-in absentee ballot; the state mailed applications for these to all voters 65 and older in July for both the August primary and the Nov. 3 general election.

Applications must be received by Saturday, Oct. 24, to allow time to send out ballots and have them returned.

There are a few ways to get an application. You can go to absenteeballotapplication.alaska.gov and fill out a request form. Alaskans can also drop off absentee ballots or vote early in person at designated sites. Those with special needs can have their personal representative pick up and deliver their ballot.

Some legislators and both the Democratic and Republican parties helped promote safe voting by enclosing absentee ballot applications for the primary in their mailings.

Teresa Holt, AARP Alaska state director, said that voting method has advantages.

"When you vote absentee, you can sit at the dining room table and research," she said. "The state has done a good job on absentee ballots."

With some older adults declining to staff polling sites this year, incentives to keep 441 locations open include offering state employees a paid day off to work at them.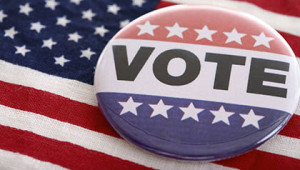 A handful of polling places in rural villages did not open during the August primary because of coronavirus fears. In those communities, an absentee voting official was able to provide ballots.

Gail Fenumiai, director of the division of elections, said officials were focused on having all polling places open for the Nov. 3 election.

In Alaska, the largest and most sparsely populated state, Native Americans make up 15.6 percent of the approximately 731,500 residents. Many live in remote villages, where mail is delivered by plane and can be delayed for weeks. That makes voting in person more reliable than voting by mail.

Given uncertainties over mail delivery, AARP Alaska is urging all voters to cast their ballots as early as possible, whether absentee or in person.

Through social media and telephone town halls, AARP Alaska is focused on getting the word out to residents about voting options and candidates' positions on issues.

—Merry MacKinnon