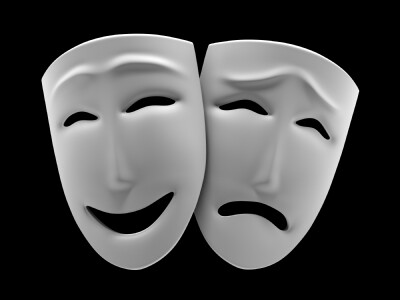 AARP at the Denver Center for Performing Arts Education

January 14- Feburary 18, 2015 DENVER

Introduction to Acting

Has it been awhile since you've been on stage? Or, you want to try acting but are not sure where to start? This class is designed specifically for the theater enthusiast. Whether you're a subscriber, usher, volunteer or theater novice, learn the fundamentals of the craft. Discover the building blocks of acting through storytelling, theater games, improvisation and scene work. Take creative risks in a fun, safe environment Why just watch, when you can do!

6 weeks. AARP members pay $96 with fee. 2 hr class time. Wednesday from 1pm-3pm, beginning January 14 through February 18, 2015.

AARP Members can access discounted registration by emailing Lou Adducci, Denver Center for the Performing Arts Education Registrar, or calling 303-446-4892. Please reference RP2015.

AARP at the Denver Center for Performing Arts Education

January 16, 2015 DENVER

Voice Overs

Step up to the mic and learn the basics of the radio and television voice over industry. Analyze and act commercial copy, learn to take direction and increase your versatility, learn about demos, agents, auditions and the voice over market. This may be a whole new career opportunity!

1 session only . AARP members pay $16 with fee . 2 hr class time

Friday 1-3pm, Jan 16, 2015

AARP Members can access discounted registration by emailing Lou Adducci, Denver Center for the Performing Arts Education Registrar, or calling 303-446-4892. Please reference RP2015.

- See more at: https://states.aarp.org/summer-offerings-sc-co-wp-loca-sc-co-wp-moneyl/#sthash.Rr8AUgh6.dpuf



AARP at the Denver Center for Performing Arts Education
Feburary 9, 2015 DENVER
The Play's the Thing

Drawing from a rich history of theatre and improvisation games, this fun and interactive workshop will introduce the importance of "play." This one time session will exercise your brain by playing games that encourage spontaneity and flexibility while increasing your attention span memory and problem solving skills.

1 session only. AARP members pay $12 with fee. 90 minute class time, Monday from 12:30-2:00pm on February 9, 2015

AARP Members can access discounted registration by emailing Lou Adducci, Denver Center for the Performing Arts Education Registrar, or calling 303-446-4892. Please reference RP2015.