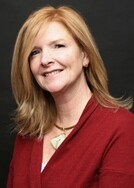 Greetings, AARP Friends!
I hope you enjoyed your Thanksgiving as much as the Smile household enjoyed ours. We had a houseful with kids home for Thanksgiving break and dogs begging in the kitchen just waiting for that inevitable dropped morsel. Part of the family spent the morning at the Volunteers of America Thanksgiving celebration serving the homeless while the other part of the family was busy preparing our meal. Part of what I give thanks for on a regular basis is AARP's ability to support those agencies providing direct services to Coloradans whether Volunteers of America, Hunger Free Colorado, or Jewish Family Services, to name a few.
December is a busy month, but take a moment to treat yourself to events with AARP, other members and guests! On December 15, join us for AARP night at the Denver Nuggets as they take on the New Orleans Pelicans. The tickets are two for one for AARP members and guests, so join us at the game and learn more about what AARP is doing right in your community. You know your gift of culture and music will be a hit when you give the deeply discounted tickets to Mama Mia! the Broadway Musical January 28 through February 2 nd. Perhaps you'll be inspired to take a role on the other side of the stage, if so, be sure to check out Second Act acting classes at the Denver Center Theater Academy which begin in January. All these activities and more can be found on the AARP Colorado website at www.aarp.org/co.
For readers in the Larimer County area, please make the time to stop by the Fort Collins Senior Center at 1200 Raintree Drive, Fort Collins, CO. The Center has an AARP information area as well as a lot of terrific programming. Many of us knew and admired long-time community leader, CSPERA and AARP member Stan Ulrich who was an ardent supporter of the Senior Center. Check out their website at http://www.seniorcenterexpansion.org/ to see the work they're doing with AARP's support to recognize Stan and grow his legacy.

This is the season of giving as well as receiving. A small gift of a new or gently used children's book for babies through 3rd grade readers in either English or Spanish can help a child start on a path of success. Studies show a direct correlation between a student's ability to read proficiently by the end of third grade and graduation rates. Once again, AARP has partnered with Serve Colorado – the Governor's Commission on Community Service to collect and distribute the books. This year we hope to collect 25,000 books for children and distribute them statewide. For more information, please visit www.colorado.gov/ltgovernor/serve

For both the staff and our wonderful volunteer leadership, I wish you safe and magical holidays and a Happy New Year!
Morie Smile
For more information on these events please check out our blog