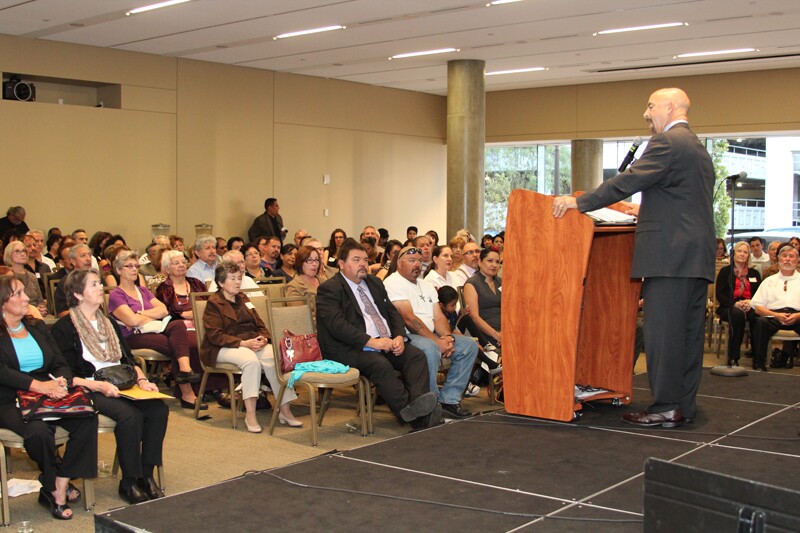 Over 300 community residents attended a recent AARP celebration of the achievements of Colorado's Chicano Movement through an event at the History Colorado Center. The event featured presentations by elected leaders including Lt. Governor Joseph Garcia and Denver Councilman Paul Lopez, Chicano community leaders, a short play by Su Teatro theater company, and live music by the Freddie Rodriguez Jr. quartet. Demand for tickets to the event far exceeded capacity and many community residents who wished to attend were not able to , we were able to tape the program and individual videos of each presentation are available for viewing.

The AARP celebration was sponsored History Colorado Center; Metropolitan State University of Denver – Chicana(o) Studies Department; Regis University; Su Teatro; American GI Forum Mile High Chapter; Cesar Chavez Peace & Justice Committee of Denver; Labor Council for Latin American Advancement, Denver Public Library.

Latin Life Denver, event media sponsor, published a story with extensive photos of the celebration .

There are two ongoing components of the effort to commemorate El Movimiento that we invite you to participate in:

AARP and Regis University are collaborating to record Oral Histories of participants in Colorado's Chicano movement.
AARP and the Denver Public Library are also digitizing photos of the movement to add to the Library's online archive. Photos would be documented and available for viewing online at the Denver Public Library site, but contributors would retain all rights to the images. Photo contributions should only be made if you own the image


Your participation will insure that this part of Colorado's history is not forgotten. If you have a story or photos about the Chicano movement in the 60's and 70's that you wish to share or for more information email: rrey@aarp.org

Photo courtesy of Latin Life Denver