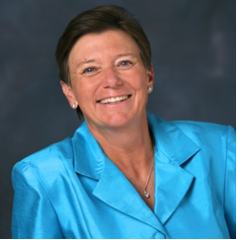 Greetings one and all…

Today was an amazing day! I attended a virtual caregiving conference offered by Age Without Borders. In fact, I have logged into this conference every day this week from the comfort of my study—a luxury afforded to me by the magic of technology. When I can attend a conference in my cozy pants and sweatshirt, I feel blessed indeed! As a conference attendee, I have enjoyed learning from the leaders in the field of aging and caregiving—the experts. The presenters are deemed experts due to education, professional experience, and/or personal experience. Regardless, there is something to be learned from each and every speaker. As an educational consultant who is passionate about caregiving, I have been inspired and informed by the stories, ideas, perspectives, and innovations highlighted over the course of the conference.

It is impossible to share everything I have learned this week in a short blog posting. However, I can share several resources that touched my heart and/or grabbed my attention. I am so excited to learn how technology is being applied to ensure the safety and independence of individuals as we age. Additionally, technology can facilitate social interaction and communication thereby addressing the concerning issue of social isolation. Since isolation is known to reduce the quality of life as well as physical and cognitive health, innovative applications of technology designed to alter the experience of the caregiver and care receiver can be transformational—life changing in many ways!

So, I invite you to learn along with me. I have noted two services below that sparked my interest—personally and professionally. I can imagine so many situations in which either or both of these services would be beneficial. Perhaps you will too! Enjoy exploring and learning about some caregiving resources that could be potentially beneficial to you and yours.



OnGuardian: This is an APP that can be downloaded to your smartphone. It is designed to work with an Amazon Echo in order to streamline the caregiving journey. However, if you don't have an Echo, there are ways to use the APP with a smartphone only. OnGuardian assists in the coordination of care, health monitoring, notification of family members and emergency personnel, and access to information. The service is voice activated. The website has additional information for your review.


Coach: This is an incredibly innovative system designed to benefit caregivers and care receivers in a myriad of ways. Health Advocates provide 24/7 patient support, health coaching, and reporting via an avatar-enhanced platform. The avatar—a dog or cat image—appears on a tablet and interacts with the person. Amazingly, this technological interaction has similar benefits derived from animal-assisted therapy. The avatars also encourage adherence to medication protocols, exercise regimens, and dietary needs. The founder of the company, Victor Wang, appeared on a TEDMED talk several years ago to explain this fascinating service. I encourage you to check it out online. The applications of this device and service are limited only by your imagination!
Please note—I am NOT endorsing Age Without Borders, OnGuardian or Care.Coach. I am merely sharing innovative resources and information for your consideration. You know my mantra— knowledge is power. In regard to caregiving, we must KNOW what services and products are available. Then, we assess the potential benefits based upon our specific circumstances. And finally, we choose to access the resource or not. My purpose today is to highlight how technology can serve caregivers and care receivers in beneficial ways. Have fun learning about what is possible!

Thanks so much for stopping by today. I invite you to share your perspective on the caregiving journey. Make suggestions. Pose questions. Provide resources. Share your story. Coming together and sharing, we will improve the process for one and all. I look forward to continuing the conversation next month. Til then, enjoy the moment and blessings to you and yours...Jane W. Barton

Do you have a question for Jane? Please email us at coaarp@aarp.org and we will be in touch soon!



Jane W. Barton, MTS, MASM, CSA is a passionate speaker, writer, and listener. Jane is the founder of Cardinal, LLC, a consulting firm that provides educational programs to assist people in confronting the daunting challenges posed by aging, serious illness and disability. Jane is well-versed in the areas of grief and bereavement, caregiving, hospice and palliative care, change and transition, and spirituality and health. She presents innovative, transformational programs to community members, healthcare providers, pastoral caregivers, clergy, funeral service providers, and national audiences to improve the experience of people and families challenged by serious, advanced, or terminal illnesses. Previously, Jane served as Director of Education for a hospice and palliative care educational institution. She has also served as a hospice chaplain and bereavement facilitator in hospice and palliative care. Jane is a certified Spiritual Director as well as a Certified Senior Advisor. In a former life, she worked as a financial services representative and an exploration petroleum geologist and manager.