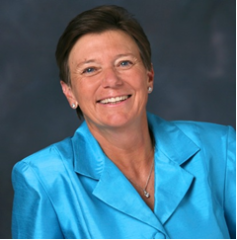 Greetings one and all…

I find it hard to believe that 2017 is coming to a rapid close. However, ready or not, the New Year dawns in a few days. Consequently, as is my ritual every year, I am reflecting on the past year as well as planning for the New Year. As noted in previous blog postings this year, 2017 was personally challenging. No need to belabor the reasons why at this point. Instead, I am focusing on the myriad of opportunities in the New Year—many of which are associated with my role as Caregiving Ambassador for AARP Colorado. Since my work as an educational consultant is designed to serve caregivers and care receivers, I wanted to share some of the exciting plans and ideas currently in development for 2018 educational events.

As always, I will be out and about doing my thing—speaking about the issues related to aging, caregiving, and end-of-life care. The majority of programming will be offered in the Denver Metro area. However, I am also including Grand Junction, Ft. Collins, Colorado Springs, Texas, and Washington, D.C. in the lineup this year. And it's early in the planning process. Who knows where my path will lead! I am willing to entertain any idea you might have. Consider this, I presented a program on compassion fatigue in Fairbanks, Alaska several years ago. The venue—a popular bar during Thursday night football. And guess what, we had a GREAT response to the program. Go figure! Suffice it to say, nothing is too far-fetched for consideration. To find out where to find me in 2018, check out the following links:

Cardinal, LLC Upcoming Events

AARP Colorado Calendar of Events





Jane W. Barton, MTS, MASM, CSA is a passionate speaker, writer, and listener. Jane is the founder of Cardinal, LLC, a consulting firm that provides educational programs to assist people in confronting the daunting challenges posed by aging, serious illness and disability. Jane is well-versed in the areas of grief and bereavement, caregiving, hospice and palliative care, change and transition, and spirituality and health. She presents innovative, transformational programs to community members, healthcare providers, pastoral caregivers, clergy, funeral service providers, and national audiences to improve the experience of people and families challenged by serious, advanced, or terminal illnesses. Previously, Jane served as Director of Education for a hospice and palliative care educational institution. She has also served as a hospice chaplain and bereavement facilitator in hospice and palliative care. Jane is a certified Spiritual Director as well as a Certified Senior Advisor. In a former life, she worked as a financial services representative and an exploration petroleum geologist and manager.