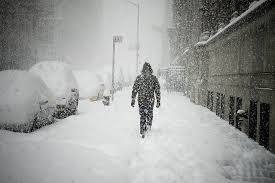 The snow didn't wait for winter this year.

Colorado's Thanksgiving storm provided a serious, surprise start to the shoveling season. People across the state have felt the impact, especially those unable to get out and tackle snow shoveling. Several agencies are responding to help seniors and others in need get the snow off their sidewalks within the 24 hours after snowfall mandated by many municipalities.

The City and County of Denver's Snow Angels is in its third season, with some 25 volunteers signed up to shovel snow for almost 100 residents who have made requests.

"We definitely experience a high volume of calls and emails when there's a snow storm or just after a storm, and we also get referrals from neighborhood inspectors with the city and from 311," said Kaylie Showers, a staff assistant with the Agency for Human Rights and Community Partnerships who manages Snow Angels.

With big demand, getting the word out to those needing help and also to potential volunteers is very important, Showers said. Snow Angels provides volunteers with a snow shovel if requested and works to connect them with others in their immediate area. Volunteers commit to shoveling the walks of residents within 24 hours.

Snow Angels can also provide residents in need of shoveling assistance with yellow doorhangers they can place on their door to let neighbors know of the need for help.

Both Volunteers of America (VOA) and A Little Help also provide snow shoveling assistance in Denver and surrounding areas through dedicated volunteers, and more volunteers are needed.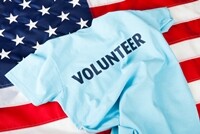 VOA serves those 60 and older in Adams, Arapahoe, Denver, Douglas and Jefferson counties through Snow Buddies. It matches a client and a volunteer who live within two miles of each other. Demand has overwhelmed the program, said Anna McCaffery, the program coordinator. "Our Snow Buddy program is currently on hiatus as we have over 300 people on the list and 30 volunteers."

A Little Help serves seniors in Berthoud, Fort Collins and the North Fork Valley, as well as in Denver. Volunteers are matched with one or two members who live within a five-mile area.

"Absolutely, the need has increased over the past few years," said Tanya Matthias, director of community engagement at A Little Help. "Denver has doubled, so I anticipate each location will double next year as the word gets out that we look for volunteers to help."

To request assistance or to volunteer to fill the growing demand and get some great exercise, contact the following:
Snow Angels: denvergov.org/SnowAngels
A Little Help: office@alittlehelp.org or https://www.alittlehelp.org/SnowRemoval
Volunteers of America: https://www.voacolorado.org/volunteer-opportunities/snow-buddies

_Carol Lynn Tiegs is a Colorado writer and AARP volunteer