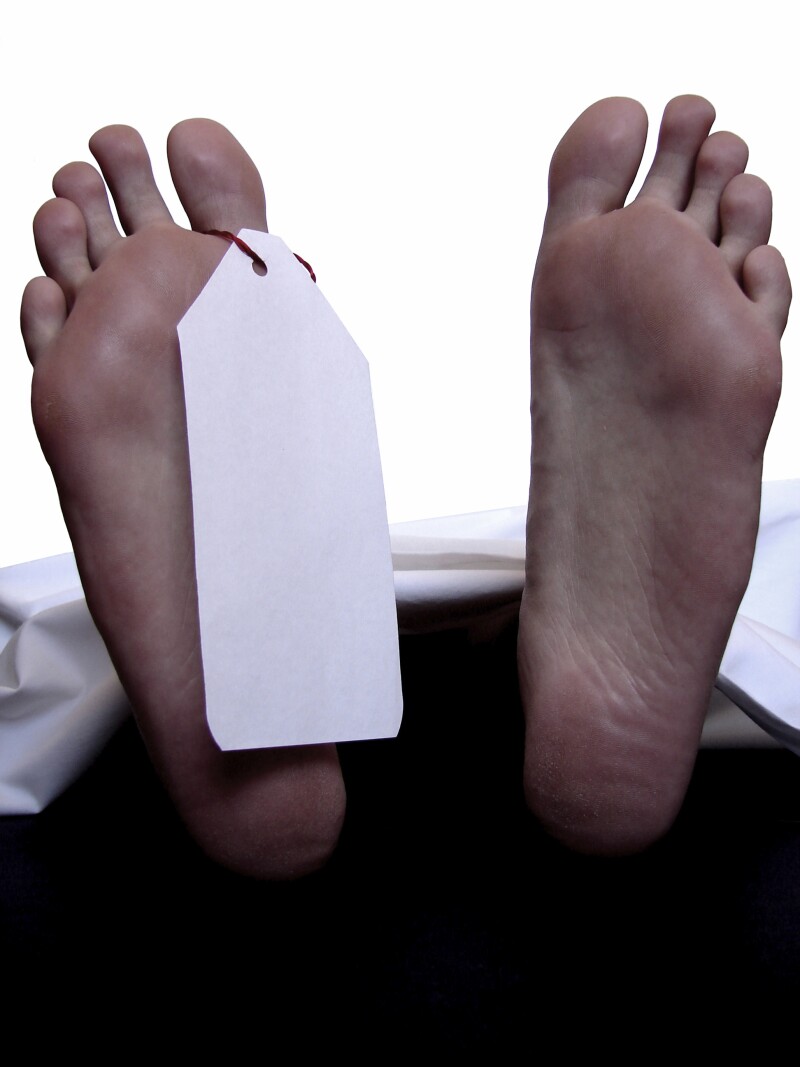 Do you hear the word "death" and want to run the other way? Do you have unanswered questions about the subject? In this five-part discussion series, you'll get answers from qualified experts on death and dying. No question is too weird or off limits!

All classes held at the Edgewater Recreation Room, 5845 West 25th Ave. Call Alison at 720.248.4591 to register or email
ajoucovsky@jewishfamilyservice.org.
Your End-of-Life Documents
Thursday, February 6, 10:30 a.m.
This class will help you understand important end-of-life documents that can make a difficult time for you and your loved ones a whole
lot easier. What is a power of attorney, a living will, five wishes, the MOST form, and a last will and testament? Can you create these
documents yourself? This class will discuss the signifigance of these legal documents for you and your loved ones at the end of life.
Funeral Planning 101
Thursday, February 27, 10:30 a.m.
The BEST gift you can give your family is a preplanned funeral. Preplanning takes the emotional and financial stress off of those who
are left behind. We will discuss burial policies, life insurance, and prepayment options, as well as what goes into planning a service,
and writing an obituary. Taught by Jamie Sarché from Feldman Mortuary and Alison Joucovsky, MA, LPC, from Jewish Family Service.
There Are No Magic Words
Thursday, March 6, 10:30 a.m.
When someone dies, you never know what to say, so sometimes we say nothing. This class discusses how there are no right ways
to tell people how we feel, but there are ways to avoid hurting feelings. This session is also appropriate for talking to anyone who is
going through a difficult life transition, including illness, job loss, or divorce. Taught by Dee Trasen, LCSW, with Jewish Family Service.

How to Have a Good Death: Understanding Hospice and Palliative Care
Thursday, March 20, 10:30 a.m.
Hospice and palliative programs are often misunderstood and underutilized. They offer people the support and care of a medical
team while giving them compassionate emotional support when they need it most. These services are often covered by Medicare and
other insurances.

The Customs, Rituals, and Practices Around Death in Other Cultures
Thursday, April 24, 10:30 a.m.
This interesting panel discussion will look at the customs and practices regarding death and dying from different religions, cultures,
and countries. You will learn how every culture has unique and yet similar practices to honor those who have departed. Join this
respectful and educational discussion.
Visit us at: www.edgewaterseniors.org
IN EDGEWATER
• JFS COLORADO SENIOR CONNECTIONS •
photo courtesy by IstockPhoto.com/simbolocoma