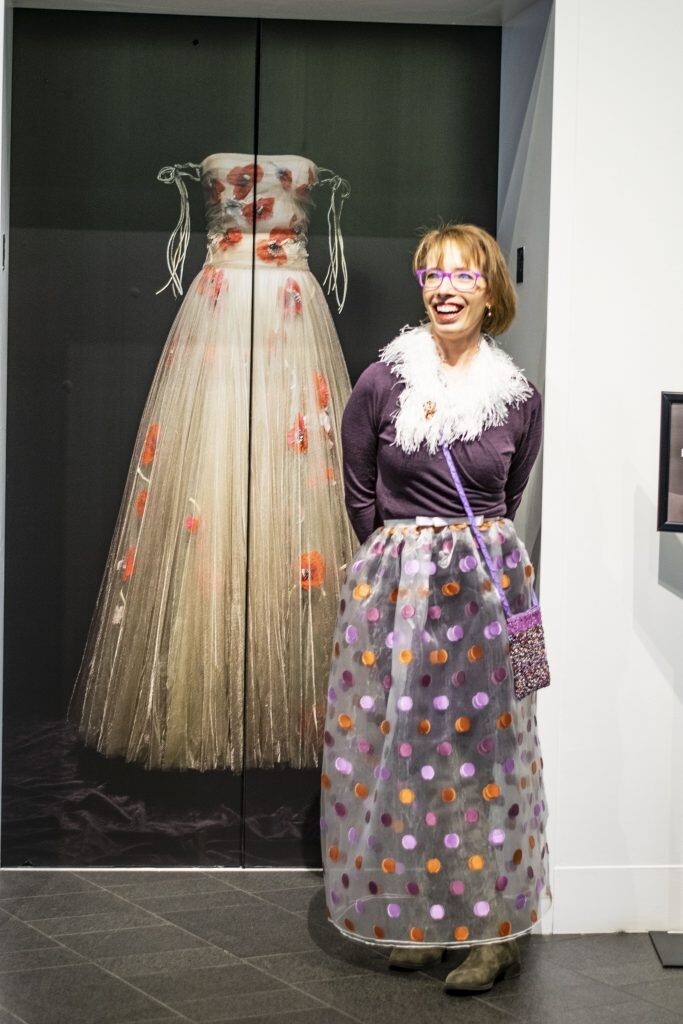 Passionate about style and fashion, Jodie Filogomo has reinvented herself from a retired cosmetic dentist to a blogger who has developed Jodie's Touch of Style.  She features models and fashion for women 50-plus on her blog.

"It's never too late to look great," Filogomo said. Recently, she reviewed the Dior Exhibit at the Denver Art Museum. Here's what this "age-disrupter" had to say:

"Change your thoughts and you change the world," Norman Vincent Peale. You could think of this quote as the way Dior helped changed the fashion world. I didn't know much about Dior, but I learned at this exhibition that when he first started designing pieces, there was an uproar. We had just come out of war and the depression, and it was incredible for people of the time to think of all this wasted material used in the ruffles and new silhouettes of Dior's designs.

I'm always amazed when we go to these kinds of shows. Even though I love clothes and fashion, I don't know much about the designers. I tend to buy clothes because I like them, not because of the name behind them.

And I find it incredible that Denver, Colorado, is the place where some of these exhibits come to be shown. It's fabulous that Denver can create enough buzz and have enough demand for these shows.

Just like I talked about when we went to the Denver Fashion Week Runway Show, sometimes the designs can be "out there." Yet at this kind of exhibit you have the time to learn more about the designer. Which means you can sometimes understand why things are made the way they are made. Also you can get up close and personal (to a degree) with these pieces.

Why I Wore This Outfit
I thought this would be a perfect time to wear this sheer skirt that my mom had made. I wore it last October in LA for a Friday night event. Granted it was much colder here than it was in Los Angeles, so I had to get creative. I wore it over a burgundy dress with my olive green over the knee boots, and since the Dior exhibition is all about interesting designs and textures, I added an eyelash scarf, which my mom knitted and my beaded purse

Tip & Tricks

Anytime you attend these kinds of exhibits, you want to be comfortable and look presentable. Shoes you can walk in, fun attire and cross body purses are three of my must haves.

A shout out to the Denver Art Museum. We've visited this museum many times, and have always been impressed with their presentations. Included with our Dior tickets was an audio tour, which was so nice. We enjoyed the show at our own pace and learned so many details about the House of Dior.

[Photo courtesy of Jodie Filogomo]