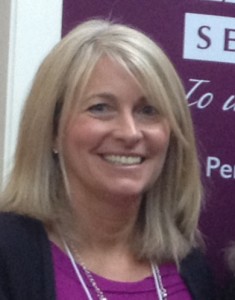 Per the National Council on Aging, every 13 seconds an older adult is seen in an ER for a fall related injury, and 1 in 3 older Americans falls every year. Falls are the leading cause of both fatal and non-fatal injuries for persons aged 65 and older. Even minor falls can be problematic when they instill a fear of falling, making it difficult for elders to stay active, sometimes leading to depression.

The good news is that most falls are preventable. Knowing the risk factors leading to falls and following preventative steps are key to remaining healthy, safe, and independent as you age.

Common Risk Factors

Balance and Gait – as we age, declining coordination, balance and flexibility increase fall risk.
Vision and Hearing Loss – both vision and hearing impairments increase risk for older adults.
Medications – certain medications, or combinations of medications, may cause dizziness or dehydration, leading to increased risk of falling.
Environment – often seniors haven't installed necessary modifications to improve home safety.
Chronic Health Conditions – complications from conditions such as arthritis, stroke, UTI, or diabetes can increase fall risk.
5 Steps to Prevent Falls



Exercise – find an exercise program such as Tai Chi that improves balance, fitness, and strength.

Vision and hearing checks – schedule annual screenings and update eyeglasses prescriptions.

Review medications – have your doctor or pharmacist regularly review prescriptions for possible side effects that may increase fall risk.

Keep your home safe – perform regular home safety assessments; remove tripping hazards, increase lighting, and make assistive modifications.

Talk to your health care provider – communicate any concerns and ask for a fall risk assessment.


Laura Kneeskern is a Home Care Consultant with Home Instead Senior Care Denver North. Home Instead is a nationally recognized leader in home care services, resources, and advocacy for senior issues. The Denver North location has been providing compassionate, professional in-home care services and resources to seniors and their families for over 17 years. www.HomeInstead.com/DenverNorth.