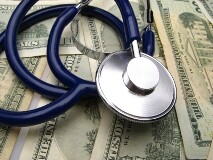 Latinos remain uninsured at a much higher rate than the overall U.S. population. More than 10 million Latinos are eligible for new options under the Affordable Care Act, also referred to as Obamacare, but the deadline is looming.
AARP Colorado is urging Hispanics to get the facts at healthlawanswers.org and enroll in Colorado before March 31 of this year by visiting Connectforhealthco.com.
In a report issued last week by the Department of Health and Human Services (HHS), nearly eight in 10 uninsured Latinos may qualify for Medicaid, the Children's Health Insurance Program (CHIP), or lower costs on monthly premiums through the Health Insurance Marketplace, or as it's referred to in Colorado, the Connect for Health Colorado program.
"The health care law addresses inequalities that have traditionally had a very negative impact on Hispanic communities," said Roberto Rey, AARP Colorado Director of Multicultural Outreach.
Because of the ACA, more than 10 million uninsured Hispanics nationwide qualify for affordable coverage and about 8 million could see a break in the premium costs, the HHS report says.
More than 20 percent of eligible Latinos in Colorado are uninsured. According to HHS, 867,000 Latinos are eligible to enroll in the Colorado exchange through Connect for Colorado and 181,000 of those are uninsured.
Because this is such an important issue, our AARP Colorado El Comité, which is our Hispanic advisory group has taken on this issue, said Angela Cortez, AARP Communications Director. Certain members are sending letters and columns to newspapers throughout the metro area in an effort to get the word out and get people enrolled.
"This is very important to our community because we are disproportionately uninsured and tend to go without proper health care," said Phil Hernandez, a member of El Comité, as well as the AARP Executive Council. "The ACA is good for Latinos."
Those who have modest incomes and have purchased coverage in the individual market will likely see more affordable options and won't have to deal with old obstacles like pre-existing conditions.
In addition, the law provides for a better drug benefit, many free screenings, and adult children may stay on their parents' policies up to age 26, which Hernandez says is important in the Latino community because, on average, the Latino population is younger than the general population.
Still have questions? Visit healthlawanswers.org for more information. Ready to enroll? Sign-up at connectforhealthco.com.*
* Please note any information you provide to the host organization will be governed by its privacy policy.
Photo courtesy of IStockPhoto.com/graffto