A lifetime of advocacy and ministry for a range of causes defines Lori Adams, the 2019 Ms. Colorado Senior Queen. Adams was one of 11 contestants in the 25th Ms. Colorado Senior America Pageant held May 25 at the PACE Theater in Parker.

The pageant celebrates women in the "age of elegance," 60 and above, who capture the joy of living and the disruption of aging. Contestants compete in four categories: evening gown, philosophy of life, private interview with the panel of judges and talent.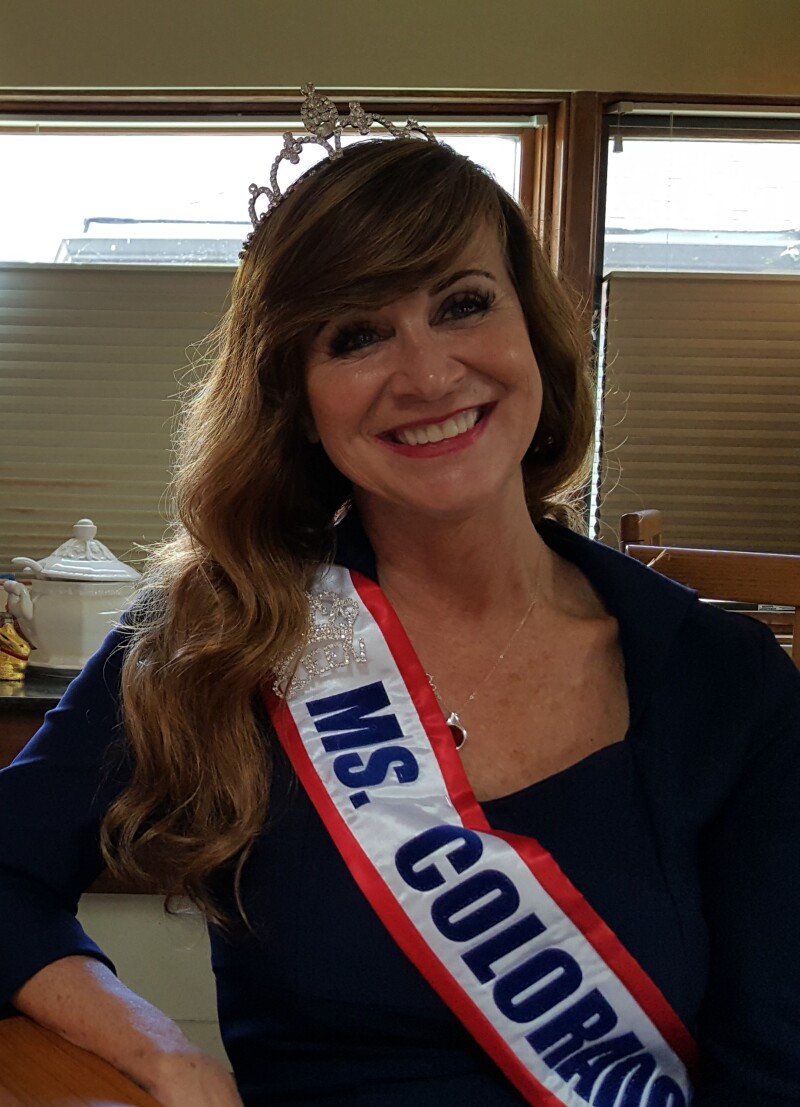 "This is not a beauty contest, it's about the heart. It's an opportunity for every woman to showcase herself," Adams said.

"These are incredible, beautiful, powerhouse women," she said of her fellow contestants.

"We as a society don't celebrate seniors," Adams said. "That's something I hope to change in my role as queen. Every season of life has value to celebrate," she said.

Adams also plans to call attention to the hearing needs of seniors during her reign, partnering with groups such as the Hearing Loss Association of America. Adams' work in advocacy began around the needs of children with disabilities. The youngest of her two daughters was born severely mentally disabled. While living in Utah, she facilitated a rehabilitation home for women transitioning from prison. A trained minister, she most recently was an outreach director for senior citizens.

As a child suffering from alopecia, a hair-loss condition, Adams grew up with little concept of beauty and self-esteem, and she'd never been a performer. But two years ago, while advocating at the Colorado State Capitol, she saw then-Ms. Senior Colorado Jeannine Montgomerie advocating with Denver's mayor for a legislative measure, and she learned about the pageant's Cameo Club.

"I decided this is something I wanted to be part of," Adams said.

Every pageant participant automatically becomes a member of the Cameo Club, which performs for civic groups, senior homes, schools and other organizations throughout the region. The sisterhood of Cameo Club members also helps contestants prepare for competition and conducts the annual pageant.

"The Cameo Club guided and coached us the past six weeks, teaching us how to walk and talk, and helping us develop our talent. They told me they'd help me find my talent," said Adams, who performed a self-written stand-up comedy routine for the pageant.

Adams began her reign with an appearance in Denver's Memorial Day parade. Throughout the year she will appear in variety shows, parades and other area events. She will compete nationally at the Ms. Senior America Pageant in Atlantic City, N.J. in October.

Pageant Administrator Rene Green is already looking for contestants for the 26th annual pageant. For more information on the Ms. Colorado Senior America Pageant and how to participate visit the website at colosramerica.com or contact Green at renemcsap@gmail.com or 720-384-6249.