Greetings one and all…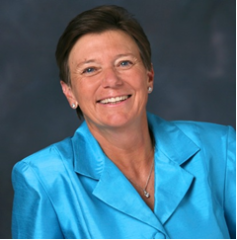 It is a glorious morning—sunshine, blue skies, and a lovely breeze. It is one of those mornings when I am incredibly thankful to be alive! Sitting on my porch sipping coffee, I savored the scene of my dogs and cat patrolling the backyard and investigating every nook and cranny. I toured the gardens to welcome the new flowers on display. After our horrific hail storm two weeks ago, I have no idea how our flowers survived the onslaught of tennis-ball sized hail—but survive they did! A lovely metaphor for life, eh? An image that provides hope even when we feel as if life is spinning out of control. Yes, there are moments when we feel helpless to stop the storms of life. However, we can choose to remain hope-full. Our recent hail storm proved to be a powerful life lesson.

As is often the case, the morning of the hail storm was unremarkable. I prepped for a morning of presentations. I watched the forecast and learned rain might be possible later in the day. Unremarkable. After my class, I met a friend for lunch. Driving to the restaurant, I noted some rather ominous cloud formations to the west of town. A storm was obviously a-brewin'! However, I chose to ignore the warning signs on the horizon and proceeded as planned.

Less than 10 minutes into our lunch, it sounded as if cannons were exploding next to my ears! Golf-ball sized hail rained down as far as the eye could see. The skylight above our table cracked due to the force of the hail. Every one in the restaurant witnessed the assault on their cars with a look of shock and helplessness. It was a surreal experience that seemingly unfolded in slow motion. We all desperately wanted to STOP the storm, but we were helpless to do so. So, we sat there. Witnesses to the devastation.

After the storm passed, there was a collective sigh of relief from every one in the room. I looked at my friend and shrugged my shoulders. Nothing to be done at that point. We both had insurance. And, we both opted to assess the damage AFTER enjoying our lunch and conversation. One step at a time, we'd deal with the aftermath of the storm.

Driving home after the storm in my now hail damaged car, I berated myself for going to lunch. I should have observed the warning signs and gone directly home. IF I had gone home, my car would not be beaten and battered! As I pulled into my neighborhood, I observed signs of even greater concern. The storm obviously tracked over my neighborhood. As I approached my house, I prepared for the worst—battered roof, broken windows, and damaged siding. Helpless once again! However, I was pleasantly surprised. My home was intact—even the flowers survived!!! I have no idea HOW that happened after talking with my neighbors. They shared pictures of the TENNIS-ball sized hail that bombarded our houses. Unbelievable! At that point, I decided not to question a good thing. Instead, I gave thanks for unexpected blessings.

The recent hail storm certainly left "an impression" on me—one that will serve me well in years to come. During the storms of life when everything is spinning out of control—when I feel helpless—I need not feel hopeless as well. Instead, realize what is within my control and what is not. Confront the reality. And then choose to see hope on the horizon. One step at a time, I trust that life will unfold in extraordinary ways. I HOPE the same for you and yours.

Thanks so much for stopping by today. I invite you to share your perspective on the caregiving journey. Make suggestions. Pose questions. Provide resources. Share your story. Coming together and sharing, we will improve the process for one and all. I look forward to continuing the conversation next month. Til then, enjoy the moment and blessings to you and yours...Jane W. Barton

Do you have a question for Jane? Please email us at coaarp@aarp.org and we will be in touch soon!



Jane W. Barton, MTS, MASM, CSA is a passionate speaker, writer, and listener. Jane is the founder of Cardinal, LLC, a consulting firm that provides educational programs to assist people in confronting the daunting challenges posed by aging, serious illness and disability. Jane is well-versed in the areas of grief and bereavement, caregiving, hospice and palliative care, change and transition, and spirituality and health. She presents innovative, transformational programs to community members, healthcare providers, pastoral caregivers, clergy, funeral service providers, and national audiences to improve the experience of people and families challenged by serious, advanced, or terminal illnesses. Previously, Jane served as Director of Education for a hospice and palliative care educational institution. She has also served as a hospice chaplain and bereavement facilitator in hospice and palliative care. Jane is a certified Spiritual Director as well as a Certified Senior Advisor. In a former life, she worked as a financial services representative and an exploration petroleum geologist and manager.