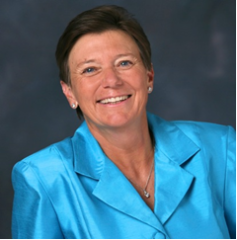 Greetings one and all…

This week I have spent considerable time thinking about endings. In particular, the end of life. I know this is probably not the topic you want to chat about today (or any other day), right? I get it. Talking about the end of life can be frightening, emotional, and down right uncomfortable. But it is also necessary if our wishes are to equal our reality at the end of life. This is the message I delivered earlier today at a community event. The title of my program was "How Will Your Story End?" We discussed the various factors that serve to shape our end-of-life experience: the landscape of health care, societal attitudes about death and dying, and our previous experience of death.

As a writer, I appreciate a "good ending"—an artful conclusion to a story or a book. I also know the time, effort, and energy required to craft such an ending. The same is true for crafting an artful ending to Life. In this day and time, experiencing a "good ending" is often difficult if not impossible. Why? Because we are blessed as well as burdened by the recent advances in medical technology and medications. Doctors have the ability to sustain the biological functions of our physical beings in ways our parents and grandparents never imagined. Please know I am not saying that is necessarily a bad thing. However, there may be a price to be paid for that enhanced longevity. Aggressive medical interventions may negate the possibility of living into our preferred ending—a cost too often recognized after the process has been set in motion.

So, how can we increase the odds that "The End" experienced is our preferred ending? Well, I don't have a magical formula, but I do I have a few suggestions:



Confront your fear of death and dying. Imagine "The End"—who, what, when, where, why, and how.

Gather the needed information about the diagnosis/prognosis in order to make informed decisions related to health care options. Choose options that lead to the preferred ending.

Retain authorship of your story by investing in the process—ask questions, reflect on your personal values and priorities, articulate your wishes for end-of-life care, collaborate with your medical team, and understand the consequences of the various medical options.
Since November is National Family Caregivers Month, I have a special message for caregivers. As caregivers, we witness the endings of our family members and friends. We are also part of the ending and therefore profoundly affected by how the story ends. As with any story, each character within the narrative has the ability to impact the ultimate conclusion. So today, if you have comments, questions, concerns, or suggestions related to goals of care or the plan of care—I encourage you to voice them. Who knows, your advocacy—your voice— could ensure that the wishes of your family member or friend will equal their reality at the end of life. A good thing indeed.

Thanks so much for stopping by today. I invite you to share your perspective on the caregiving journey. Make suggestions. Pose questions. Provide resources. Share your story. Coming together and sharing, we will improve the process for one and all. I look forward to continuing the conversation next month. Til then, enjoy the moment and blessings to you and yours...Jane W. Barton

Do you have a question for Jane? Please email us at coaarp@aarp.org and we will be in touch soon!

Jane W. Barton, MTS, MASM, CSA is a passionate speaker, writer, and listener. Jane is the founder of Cardinal, LLC, a consulting firm that provides educational programs to assist people in confronting the daunting challenges posed by aging, serious illness and disability. Jane is well-versed in the areas of grief and bereavement, caregiving, hospice and palliative care, change and transition, and spirituality and health. She presents innovative, transformational programs to community members, healthcare providers, pastoral caregivers, clergy, funeral service providers, and national audiences to improve the experience of people and families challenged by serious, advanced, or terminal illnesses. Previously, Jane served as Director of Education for a hospice and palliative care educational institution. She has also served as a hospice chaplain and bereavement facilitator in hospice and palliative care. Jane is a certified Spiritual Director as well as a Certified Senior Advisor. In a former life, she worked as a financial services representative and an exploration petroleum geologist and manager.