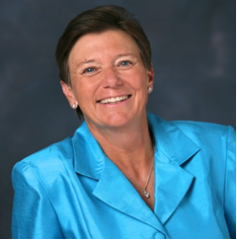 Greetings one and all…

It's hard to believe that I am writing the final blog posting for 2018. Where did the year go? Looking over my shoulder and reflecting on the past 12 months, the images of my annual activities attest to the fact that I traveled far and wide, met countless people, and enjoyed an abundance of good work. Considering the holiday season, I am inclined to view the past year as a gift. Granted, the gift came with a few strings attached! But isn't that the true nature of Life—a mix of blessings and burdens? As an eternal optimist, I perceive Life as a sweet journey. But my optimism is tempered by realism. Therefore, I understand Life more accurately as a bittersweet adventure. With a realistically optimistic view of Life, I eagerly accept the good times knowing at some point Life will challenge me. I don't have the option to divvy up the gift of Life, extracting and claiming only the desirable facets. When it comes to Life, we either take it or leave it. Life is a complete package!

Have you ever received a gift from someone that was a package within a package? A few years ago, I took great delight in concealing a small gift for a dear friend in a seemingly endless box-in-box scenario. The gift itself was a small piece of jewelry. Starting with the small box, I wrapped sequentially larger boxes until the gift was the size of a dining room table! My friend had NO idea what to expect when she started unwrapping her gift. As she worked through the ribbons and wrapping, she was delighted with the discovery of the progressively smaller boxes—each time wondering if she had finally uncovered "the gift." Ultimately, she was successful in securing the prize for her efforts. However, I think she actually derived greater delight in the process of unwrapping than by ultimately attaining the gift.

The box-in-box scenario is an apt metaphor for the gift of Life. As we move through Life, we slowly unwrap and unravel the mysteries posed at specific places and specific times. Each revealing exposes lessons to be learned, blessings to be savored, and challenges to be confronted. Layer by layer, Life unfolds. Emboldened by past successes and schooled by past failures, we advance layer after layer in pursuit of lifelong goals—our crowning achievements. However, as my friend realized when unwrapping her gift, we discover the true gift of Life through the process of intentionally living. The gift of Life IS the journey! Step by step, Life gifts us with simple, yet sacred, moments IF we are paying attention. So instead of mindlessly tearing through Life in search of the prize somewhere on the horizon, perhaps we are better served to savor the moment. The gift of Life is revealed in the present tense. Today. Right here. Right now. We have the opportunity to squeeze the life out of Life! Personally, I can imagine no greater gift. And for that, I am eternally grateful.

In closing, I wish you and yours peace, joy, love, and abundant blessings this holiday season. May you discover gifts unimagined as you move through the layers of Life!

Thanks so much for stopping by today. I invite you to share your perspective on the caregiving journey. Make suggestions. Pose questions. Provide resources. Share your story. Coming together and sharing, we will improve the process for one and all. I look forward to continuing the conversation next month. Til then, enjoy the moment and blessings to you and yours...Jane W. Barton

Do you have a question for Jane? Please email us at coaarp@aarp.org and we will be in touch soon!



Jane W. Barton, MTS, MASM, CSA is a passionate speaker, writer, and listener. Jane is the founder of Cardinal, LLC, a consulting firm that provides educational programs to assist people in confronting the daunting challenges posed by aging, serious illness and disability. Jane is well-versed in the areas of grief and bereavement, caregiving, hospice and palliative care, change and transition, and spirituality and health. She presents innovative, transformational programs to community members, healthcare providers, pastoral caregivers, clergy, funeral service providers, and national audiences to improve the experience of people and families challenged by serious, advanced, or terminal illnesses. Previously, Jane served as Director of Education for a hospice and palliative care educational institution. She has also served as a hospice chaplain and bereavement facilitator in hospice and palliative care. Jane is a certified Spiritual Director as well as a Certified Senior Advisor. In a former life, she worked as a financial services representative and an exploration petroleum geologist and manager.