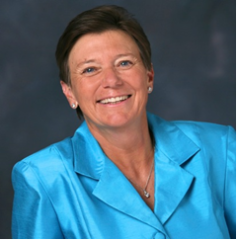 Greetings one and all…

I am sitting at my desk this morning sipping coffee and looking out at a typical early Spring scene in Denver—8 inches of SNOW! The rising sun illuminates the landscape, revealing a dazzling sea of white. I don't know if I can resist the urge to throw on my winter gear and head out the door for a walk in the neighborhood. Although I have a very long "to do" list today, my thoughts are elsewhere. Today, I am thinking about my brother, Richard. He died two years ago today. The anniversaries of significant losses can be challenging. Memories bubble up. Emotions spill over. Concentration proves impossible. So, recognizing the futility of working this morning, I am opting to embrace the time to remember.

I have been bracing for this anniversary over the past few weeks. Certain dates in March triggered recollections of medical events, the diagnosis, the prognosis, and the bedside vigil of two years ago. I found myself reliving those painful moments—trying to remember every detail. I realize this is part of my healing process. When we experience a significant loss, we feel compelled to tell "the story"—to relive the experience. By creating a narrative, we slowly reconcile with the reality of our loss.

But this morning, I am intentionally choosing to remember more than the final week of my brother's life. I am taking the time to remember the person who was my big brother from start to finish:

To reflect on the evolution of our relationship from childhood to adulthood.
To consider the highs and the lows of our shared journey.
To honor a man who lived with integrity—a man who navigated life with an unwavering moral compass.
To marvel at my brother's courage and conviction.
To give thanks for having known and loved this man.
Memories of my brother not only prompt rumination of the past, but also consideration of the future. For whatever reason, I have the opportunity to enjoy this glorious day whereas my brother does not. Hence, I am incredibly grateful for my life. Every day, every moment, is an absolute gift! However, I am also mindful that with the gift of life comes responsibility—the responsibility to live in a way that results in the betterment of all concerned.

So this morning, as I walk through the snow, I have no doubt that my brother will be with me in spirit every step of the way. As I take the time to remember Richard, our bond will be reinforced as will my conviction to live a meaning-full life. I can think of no better way to honor my brother than to live a purposeful, meaningful life in the service of others. I obviously have my work cut out for me! One step at a time….

Thanks so much for stopping by today. I invite you to share your perspective on the caregiving journey. Make suggestions. Pose questions. Provide resources. Share your story. Coming together and sharing, we will improve the process for one and all. I look forward to continuing the conversation next month. Til then, enjoy the moment and blessings to you and yours...Jane W. Barton

Do you have a question for Jane? Please email us at coaarp@aarp.org and we will be in touch soon!



Jane W. Barton, MTS, MASM, CSA is a passionate speaker, writer, and listener. Jane is the founder of Cardinal, LLC, a consulting firm that provides educational programs to assist people in confronting the daunting challenges posed by aging, serious illness and disability. Jane is well-versed in the areas of grief and bereavement, caregiving, hospice and palliative care, change and transition, and spirituality and health. She presents innovative, transformational programs to community members, healthcare providers, pastoral caregivers, clergy, funeral service providers, and national audiences to improve the experience of people and families challenged by serious, advanced, or terminal illnesses. Previously, Jane served as Director of Education for a hospice and palliative care educational institution. She has also served as a hospice chaplain and bereavement facilitator in hospice and palliative care. Jane is a certified Spiritual Director as well as a Certified Senior Advisor. In a former life, she worked as a financial services representative and an exploration petroleum geologist and manager.