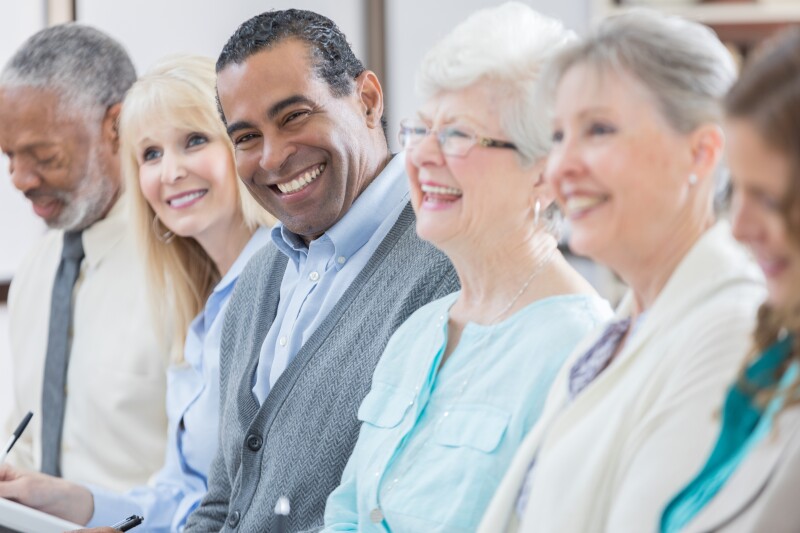 Join the Seniors' Council of Douglas County as we present, Vintage & Vibrant, a day-long educational event that will feature a number of exciting workshops and two very special keynote addresses. The morning keynote will be from Karen Brown, the Chair of the 2018 Colorado Strategic Action Planning Group on Aging, and Wade Buchanan, the Governor's Senior Advisor on Aging. During the luncheon keynote, participants will have the opportunity to meet and interact with the Ryan the Robot and her creator Professor Mohammad Mahoor. Ryan was created to assist seniors and those with memory loss remain independent and engaged in the community. Join us for this Douglas County event that brings together older adults, with cutting edge educational sessions and networking opportunities. The event will offer a variety of additional topics that will interest older adults in Douglas County and help ensure our communities are a good place to Live Well and Age Well!

Vintage and Vibrant
Wednesday, May 2, 2018
8 a.m. - 3:30 p.m.
Douglas County Event Center
500 Fairgrounds Drive
Castle Rock, CO 80104

There will be two Keynote presentations, nine educational workshops to choose from, lunch, morning and afternoon refreshments, door prizes and much more.

There is a small $5 cost to the public to participate in the event, scholarships are available.

8:00 a.m. Registration and Morning Refreshments

8:30 a.m. Welcome and Opening Remarks

9:00 a.m. Keynote Speakers:

Karen Brown; Chair, Colorado Strategic Action Planning Group on Aging
Wade Buchanan; Colorado Senior Advisor on Aging

9:45 a.m. Meet Your Sponsors

10:15 a.m. Breakout Sessions

11:00 a.m. Meet Your Sponsors

11:30 a.m. Breakout Sessions

12:15 a.m. Lunch

12:30 a.m. Luncheon Keynote Speakers: Dr Mohammad Mahoor, University of Denver with Ryan the Robot

1:30 p.m. Say "Hello to Ryan" Opportunity

2:00 p.m. Breakout Sessions

2:45 p.m. Changing the Perception of Aging Videos by AARP

3:00 p.m. Closing Remarks and Door Prizes

Breakout Session topics include: Artificial Intelligence, Douglas County Libraries Story Corps, Care Mapping, Coming Soon- The New Medicare Card, Personal Safety, Tai Chi for Seniors and much more!