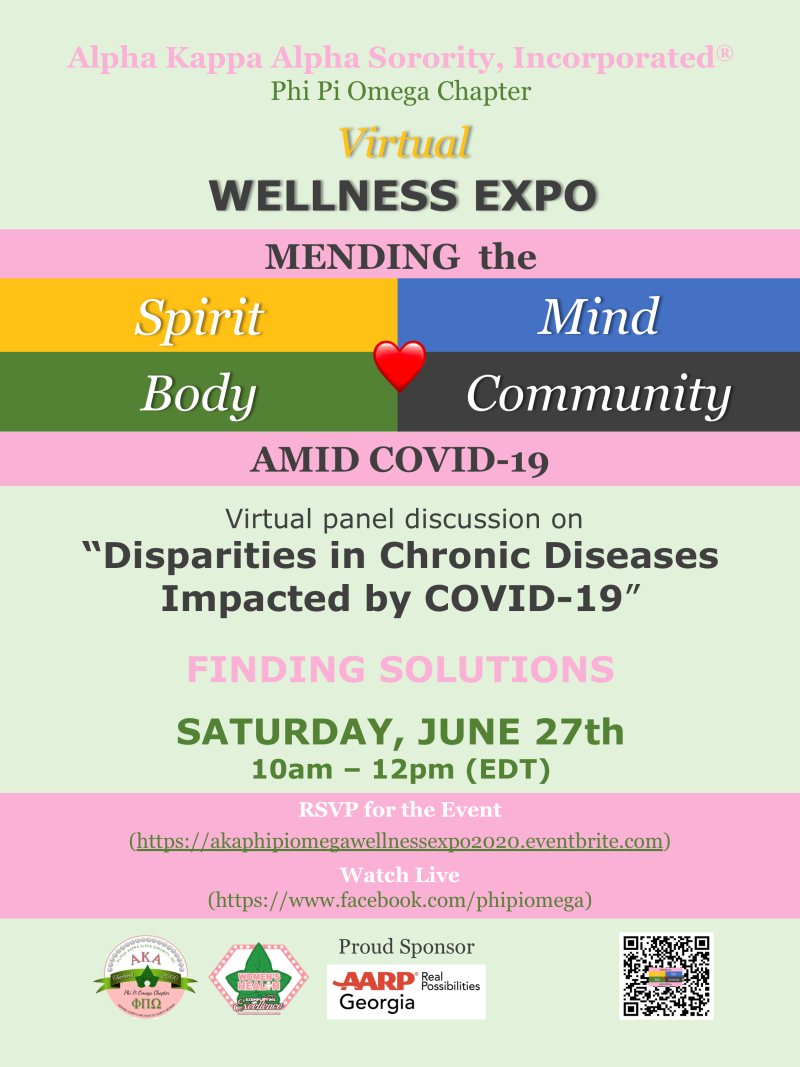 Are you interested in learning more about African American women's health? Please join AARP Georgia and the Alpha Kappa Alpha Sorority, Inc. Phi Pi Omega Chapter for the Second Annual Virtual Wellness Expo on Saturday, June 27 from 10 a.m. – 12 p.m. via Facebook Live. The virtual expo will focus on breast cancer awareness and prevention, heart health, nutrition, and wellness and care for the caregiver. The event is free, but registration is required.

"Our goal is to review the illnesses that have been linked to COVID-19, and the illnesses that have disproportionately affected our community. Illnesses such as diabetes and hypertension coupled with COVID-19 leads to far worse outcomes," Dr. Jelunder A. Woodard Clark, Chairperson of the Target 2: Women's Healthcare and Wellness Committee and Chaplin of Phi Pi Omega Chapter of Alpha Kappa Alpha Sorority said. "We hope to shed light on illnesses and formulate a solution that will lead to improved outcomes."

During the virtual expo, medical professionals will discuss health disparities, and The Morehouse College of Medicine will showcase the Health 360X. This interactive tool improves health outcomes by utilizing health coaches to implement realistic and sustainable changes.

We hope you can join us. To register, please click here.