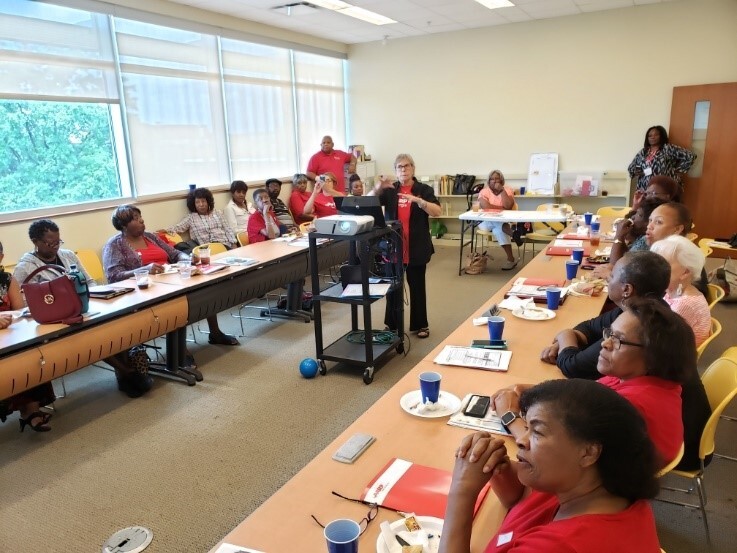 The Augusta VOLT Training Session was led by VOLTs Chris Palmer and Jean Yarsawich. Their agenda focused on facilitation techniques, fraud prevention, caregiving, and Age-Friendly Livable Communities.

There were 38 volunteers in attendance including VOLT leaders from Macon-Bibb and ATL who came to observe and take notes. The team used storytelling, role plays and small group discussion as a way to keep the group engaged.

They will follow this session with others over the course of the next few months.