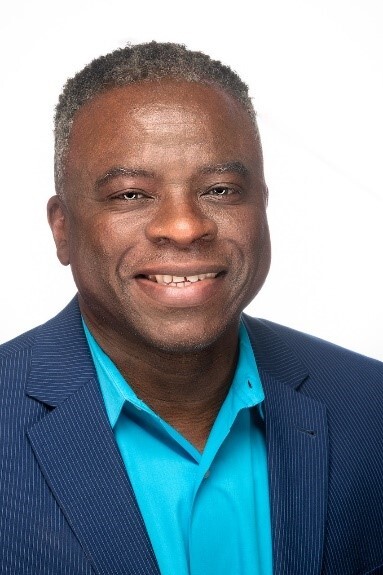 ATLANTA, Georgia— AARP Georgia is pleased to announce the newest addition to our Executive Council, Dr. Anthony G. Cooper. Our Executive Council is a team of people with various backgrounds and areas of expertise, who help inform our decisions and move the needle in making change within our community.

Dr. Cooper is an Afghanistan War Veteran, recipient of the Joint Service Commendation Medal and National Defense Service Medal (2nd Award) who was among the first U.S. Warfighters to deploy to the Afghanistan War with the U.S. Special Operations Command. Dr. Cooper retired from the U.S. Army (Active Duty) after 20 years of distinguished service.

Dr. Cooper served as U.S. Department of Veterans Affairs, Atlanta VA Health Care System, Chief of the Center for Development and Civic Engagement (CDCE). Dr. Cooper provided oversight for the volunteer workforce, gifts, and donations, as well as the development and philanthropic engagement activities across 22 Veterans Health Administration (VHA) healthcare locations serving over 600,000 veterans and families in 50+ Northeast Georgia counties.

Dr. Cooper was responsible for a myriad of service members and family support policy, programs, and services during his civil service assignments with the Department of Defense (DOD) First U.S. Army, Fort Gillem, Georgia, U.S. Army Reserve Command, Fort McPherson, Georgia and Department of the Army (DOA) Defense Forensic Science Center (DFSC), U.S. Criminal Investigation Laboratory (USACIL), Fort Gillem, Georgia. Dr. Cooper has served on various committees, task forces and workgroups in areas focusing on Soldier and Family Readiness, Reintegration, Suicide Prevention & Awareness, Whole Health, Strategic Partnerships, Food and COVID-19 Pandemic. His contributions to these groups help to build community alliances, supplement and enhance programs, services and resources for servicemembers, veterans, DoD employees and their families. Dr. Cooper retired from civil service in 2022 with over 37 years of leadership experience.

He holds a Ph.D. in human service from Capella University and a Master of Philosophy degree in information resource management from Central Michigan University. He received numerous awards and decorations as a soldier and civil servant. He was named Veteran of the Year (2022) by The Warrior Alliance (TWA) and presented the Living Legend Award (2022) by the House of Hope Atlanta (HOHA) for his humanitarian work within Greater Atlanta and Veteran communities.

Dr. Cooper is a native of Chadbourn, North Carolina. He resides in Jonesboro, Georgia with his wife, Sabrina Parker Cooper, a U.S. Army (Active Duty) Iraq War Veteran.