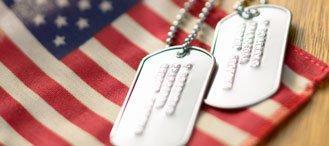 In Hawaii, honoring veterans has a rich tradition. Many residents place lei on military graves on Memorial Day.

AARP Hawaii is recruiting volunteers to string lei on Oahu and Maui. The Girl Scouts' Lei of Aloha campaign, which aims to place lei on 10,000 graves, will be stringing them Saturday, May 26, 9 a.m.-4 p.m., at the Windward Mall in Kaneohe.

On Maui, Blossoms for the Brave, sponsored by Kaunoa Senior Services and Maui County, will adorn graves at the Veterans Cemetery in Makawao. Volunteers will string lei outside the County Building on Friday, May 25, 9 a.m.-noon. Donations of flowers, ti leaves and prestrung 16-inch lei can be dropped off after 7:30 a.m.

To learn more about AARP's commitment to veterans, go to aarp.org/veterans.