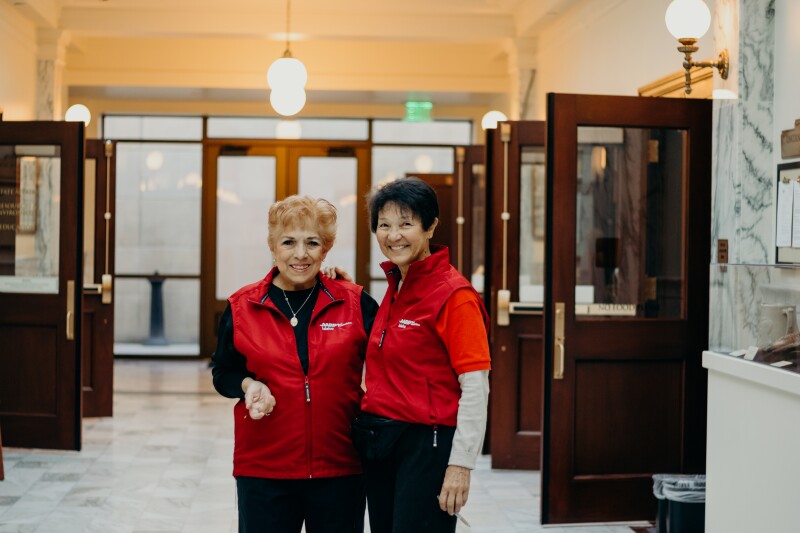 On February 11, AARP Idaho staff and volunteer advocates from around the state will gather at the Capitol representing the more than 185,000 AARP members in Idaho. AARP is the largest organization with a membership in the Gem State.
Voters age 50 and older consistently cast the majority number of ballots. In fact, according to national exit polls, 50-plus voters made up 56% of voters in the mid-term election. While division in America was a top concern during the November primary, older voters cited health care as the most important issue in deciding their vote.
This year, AARP will urge lawmakers to fully fund and implement Proposition 2 as soon as possible. Idaho voters spoke overwhelmingly in favor of expanding Medicaid. It is now vital that legislators administer the will of the people, without instituting barriers, and increase access to health care for Idahoans 50 to 64.
Advocates will also be asking lawmakers to approve $50,000 in additional funding for the Idaho Commission on Aging to improve caregiver services in Idaho. There are roughly 200,000 family caregivers in Idaho providing regular, unpaid assistance to adults and children living with chronic or advanced illnesses and disabilities.
Finally, more than half of Idaho employees have no access to a retirement savings plan through their employers. AARP Idaho is working with lawmakers to raise awareness about this issue and create a public-private partnership establishing the Idaho Savings and Voluntary Employer (ISAVE) Retirement Program.
Lobby Day participants will have an opportunity to speak with legislators, enjoy lunch at the Capitol rotunda, tour the Capitol, attend committee hearings and engage on issues important to all Idahoans.