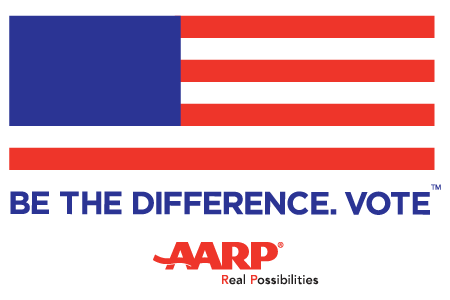 AARP Idaho is taking part in "Be the Difference. Vote," a multifaceted campaign designed to maximize the influence of Idaho's 50-plus voters in this year's elections.

In an election year in which a new issue seems to capture the attention of the American electorate every day, one fact remains constant: If candidates want to win, they'd better pay attention to older voters.

The campaign seeks to get the largest possible turnout of voters age 50-plus to the polls in the November general election. It will also put front and center issues like Medicare, Social Security, financial security and caregiving—topics of particular interest to older voters.

AARP Idaho has produced video voter guides designed to provide clarity and understanding on where candidates stand on issues important to older Idahoans. The state office is also actively encouraging residents to pledge to vote in this year's election. AARP staff and volunteers are attending events across the state, including candidate forums, urging all registered voters to review candidates' positions and to cast ballots in November.

For nearly 40 years, the turnout of voters over age 45 has significantly outpaced that of younger Americans. In the 2016 presidential election, for example, 71 percent of Americans over 65 voted, compared with 46 percent among 18- to 29-year-olds, according to U.S. Census Bureau data. While analysts point to increased energy among younger voters over the past couple of elections, people over 65 continue to show up at the polls far more than any other age group. At the same time, the number of voters who fall into the category of "older" keeps rising.

The most up-to-date information on voting rules in Idaho can be found at idahovotes.gov.

AARP is the nation's largest nonprofit, nonpartisan organization dedicated to empowering people to choose how they live as they age. With nearly 38 million members and offices in every state, Puerto Rico and the U.S. Virgin Islands, AARP works to strengthen communities and advocate for what matters most to families—with a focus on health security, financial stability, and personal fulfillment. Learn more about AARP here.