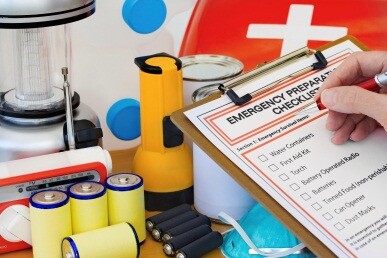 Disaster rarely gives you a heads up, and can take many unexpected forms. Everyone should have a plan of action, but some Americans can be particularly vulnerable during times of uncertainty. It's important to keep this in mind when forming an effective plan, and to consider your personal needs. Disaster preparation is more than storing water and food, and every situation requires a different solution.
On our recent episode of AARP Live, our panel of experts shared important information to help you and your loved ones prepare for an emergency.
Watch now:
http://youtu.be/JeVat4RvqCY[/youtube]
Like what you saw? Join the conversation, Thursday May 21 at 10pm ET/9PM CT/8PM MT/7PM PT as we talk TEK, as in technology. You can watch on the web or find RFD-TV in your area and call in to share your favorite ways to use technology and stay connected with friend and family.
Follow us on twitter @aarplive.