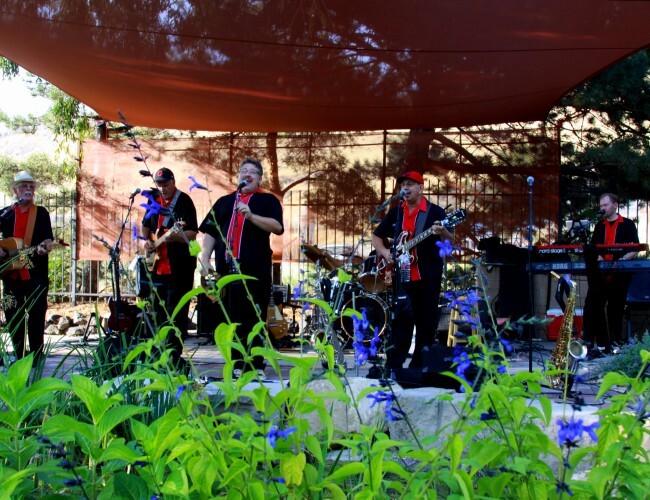 Join AARP Idaho this summer for the Idaho Botanical Garden 2015 Great Garden Escape Summer Live Music Series. Show your AARP membership card at the entrance to receive a discounted admission! Concerts are Thursday evenings, running from June through September.
Garden Events:

June (6:30 - 9:30 p.m. Gates open at 5:30 p.m.):

4th- Muzzie & Billy Braun

18th - Soul Patch

25th - Hoochie Coochie Men



July (6:30 - 9:30 p.m. Gates open at 5:30 p.m.):

2nd - Bread & Circus

9th - iRock!

16th - Ian McFeron Band

23rd - Pamela DeMarche

30th - The Steve Eaton Band



August (6 - 9 p.m. Gates open at 5 p.m.):

6th - Big Wow Band

20th - Shakin' Not Stirred

27th - Blues Addicts



September (6 - 9 p.m. Gates open at 5 p.m.):

3rd - Boise Straight Ahead

17th - The Blues Brothers Rock ' Soul Revue



* Bring your own low back chairs or blankets. Picnic baskets are welcome, or guests can purchase selections from on-site vendors.

The Idaho Botanical Garden is located in the Old State Penitentiary Historic District at 2355 Old Penitentiary Road, Boise, 83712. For additional information please visit: idahobotanicalgarden.org.