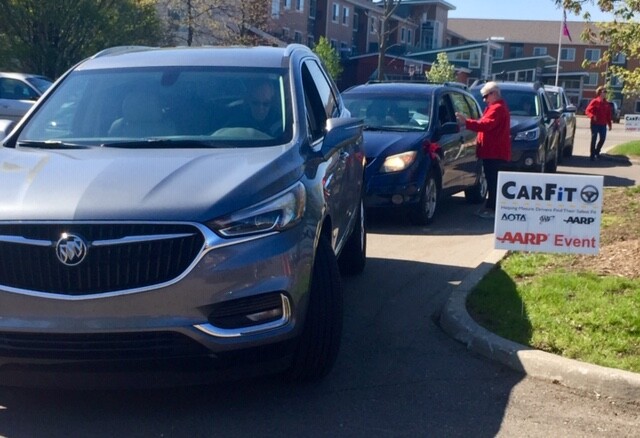 CarFit is a FREE, interactive and educational program that teaches participants how to make their personal vehicle "fit" them to increase safety and mobility when they hit the road.

Review 12 key areas of your fit to your car such as adequate space from the steering wheel, proper seat belt use, and properly adjusted head restraints.

Learn how to use and adjust your safety devices.

Each checkup takes about 20 minutes — this is not a driving test or mechanical inspection.

To schedule your 20-minute appointment, please call 208-342-9391. Appointment spaces are limited, so don't wait!

September 13, 2019
10:00 AM - 1:00 PM
Heritage Bible Church
7071 Emerald Street, Boise, Idaho (Behind Boise AAA Service Center)
RSVP: 208-342-9391

For more information or questions, visit www.car-fit.org or email aarpid@aarp.org.

CarFit is an educational program developed by AAA, AARP, and the American Occupational Therapy Association.