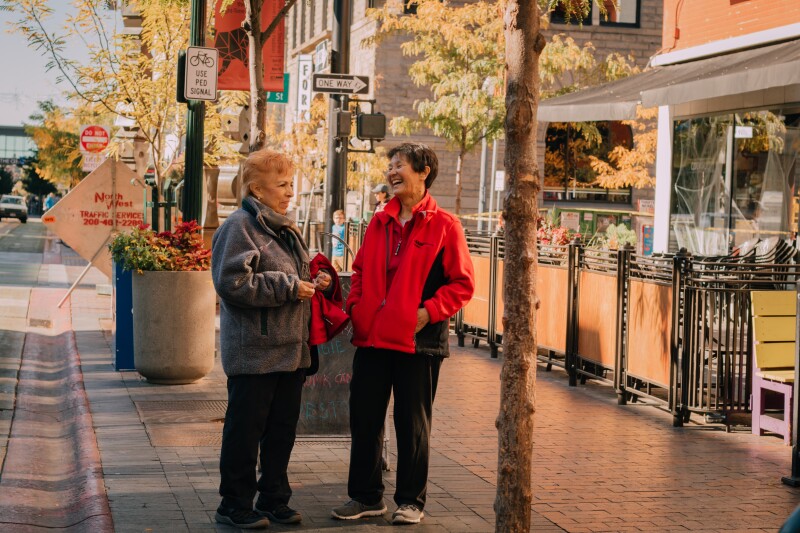 Listen to the full story on Boise State Public Radio HERE.

The City of Boise has committed to an important new distinction. In conjunction with AARP, Valley Ride Transit and the Boise Parks and Recreation Department, Boise has joined AARP's network of age-friendly communities.

"This distinction is a direct reflection of our mission to make Boise the most livable city in the country," said Mayor Bieter. "We're excited to provide important programming and recreational opportunities for all residents, including those who visit the Dick Eardley Senior Center managed by Boise Parks and Recreation."

The AARP Network of Age-Friendly Communities consists of villages, towns and counties throughout the United States that are committed to livability. Partnership with AARP advances efforts to help people live easily and comfortably in their homes and communities, while encouraging older residents to take an active role and have their voices be heard.

"The City of Boise understands the importance of preparing for an aging population with policies and programs that encourage civic and social participation," said Lupe Wissel, state director, AARP Idaho. "We're excited they're a part of the AARP Network of Age-Friendly Communities and look forward to making Boise the best place possible for residents of any age."

AARP's Age-Friendly Communities target improvements city-wide that influence the health, wellness and quality of life of older adults including:

Accessible outdoor spaces and buildings for recreation
Safe and affordable modes of transportation (private and public transit)
A range of housing options for older residents, home-modification programs
Social participation through access to leisure and cultural activities
Programs that promote ethnic and cultural diversity
Access to technology that helps older people connect to community
Access to homecare services, health clinic and wellness programs
"Our team is constantly looking for ways to provide the best possible experience and community connection for older adults," said Doug Holloway, Boise Parks and Recreation director. "After taking over the Dick Eardley Senior Center in 2017, we've worked hard to update programming, increase access to technology and connect users to important services within the community. This designation is proof that our hard work is paying off."

By the year 2030, one out of every five people in the United States will be age 65 or older. Achieving this important designation is a commitment by the City of Boise to continue working with AARP and Valley Ride Transit to meet the program's improvement goals and increase programs and services for older adults.

For more information about Age-Friendly Communities, click here.