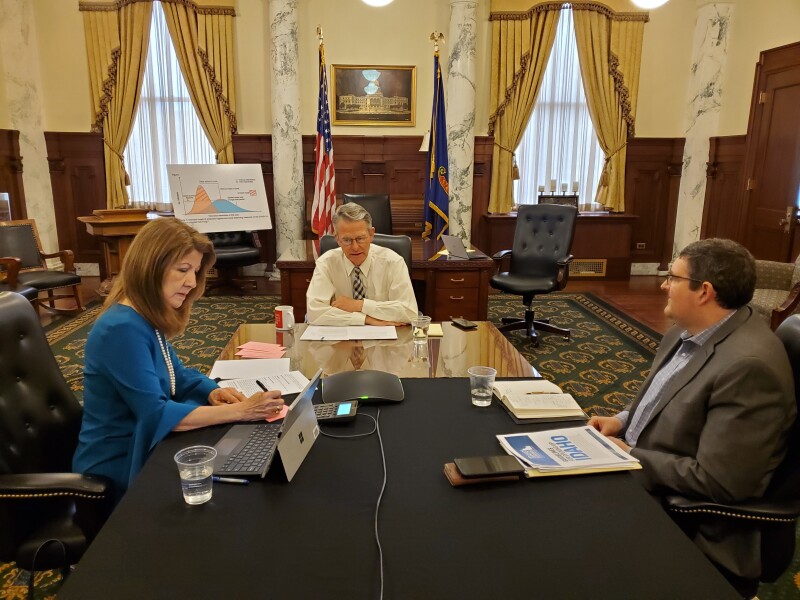 GOVERNOR LITTLE AND AARP IDAHO CONTINUE TO HOLD COVID-19 TOWN HALL UPDATES

Since March, Idaho Governor Brad Little, health officials, financial experts, legal experts and AARP Idaho have participated in statewide telephone town halls to provide updated information and answer questions regarding the coronavirus situation in Idaho.

The hour-long conversations will continue on:

June 24th at 1:30 pm MTN, Senator Mike Crapo will be the guest
June 30th at noon MTN
July 7th at noon MTN
July 21st at noon MTN
There are three ways to participate:
· dialing toll-free 866-767-0637 at the time of the call (participants call then press *3 and be connected to ask their question directly)
· registering to be called in advance at https://vekeo.com/aarpidaho/
· streaming live at www.facebook.com/aarpidaho

This is an interactive forum and participants are encouraged to call and speak directly with the Governor. Tens of thousands of Idahoans have joined these calls over the past month. Questions may also be submitted ahead of time via email at aarpid@aarp.org.

This important call is available for anyone regardless if they are an AARP member or not.