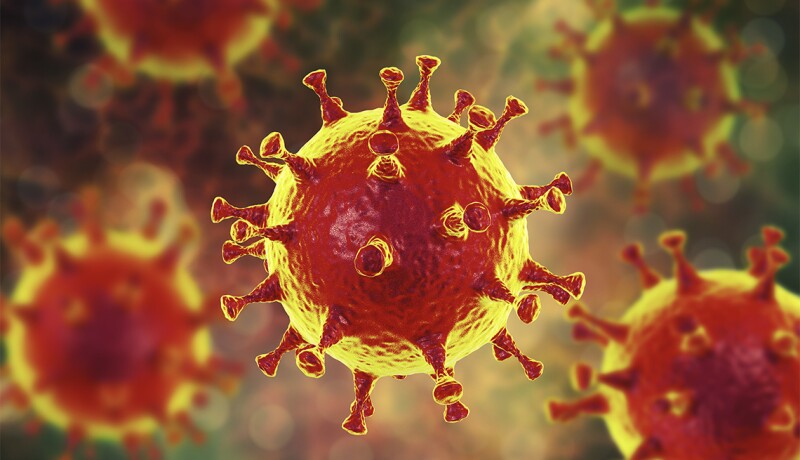 By Joanne Cleaver

As Idaho residents comply with Gov. Brad Little's order to stay at home through at least April 30 to slow the spread of the COVID-19 virus, AARP Idaho is here to help.

Virtual events, like the recent telephone town halls with the governor, underscore the importance of AARP Idaho's ongoing priorities, said Lupe Wissel, state director.

"The governor has been extremely generous with his time," said Wissel. "He sees how helpful it is to assure residents age 50 and over that their well-being is front and center."

Telehealth – the ability to meet with a doctor via video chat or phone – has proven invaluable in a period of physical distancing and minimal travel. That telehealth has helped keep medically fragile residents safely at home shows the need for high-speed broadband throughout the state, which AARP advocates for. It's just as much about saving lives as it is about social connection, Wissel said.

AARP Idaho's advocacy efforts for more retirement options for Idahoans are also more important than ever as many residents have to tap emergency or retirement funds to make up for income shortfalls due to the outbreak.

"If people had more ways to save for retirement, they would have more to fall back on. It makes our efforts more important than ever before," Wissel said.

Idaho residents are pulling together to navigate the coronavirus crisis. Here is a roundup of resources for finding extra help for yourself or others.

Monitor the latest official news and guidance from state leadership at its coronavirus update page or call 888-330-3010.

Health Care & Telehealth

Governor Little has cleared the way for widespread use of telehealth, which means that, from their own homes, Idaho residents can consult with medical professionals under the protection of ongoing health regulations and information privacy protections. State insurers responded by extending their coverage to include more telehealth services. Always confirm in advance that your own provider covers the telehealth services you seek.

Blue Cross of Idaho has expanded its access to telehealth for its members.

Telehealth services are also covered by Medicaid. Confirm the technicalities at this site, which outlines reimbursement and use policies, and also offers an online chat function for immediate response.

Medicare generally covers telehealth services at the same rate as on-site services.

A licensed staff of therapists and social workers can meet with any Idaho resident via phone or online consult for therapy, psychiatric evaluations and peer counseling, potentially transferring to on-site meetings in their offices in Boise, Mountain Home, Nampa and Caldwell. Fees are on a sliding scale.

You can contact the Idaho Suicide Prevention Hotline by calling or texting 208-398-4357 or visiting idahosuicideprevention.org.

Financial, Legal and Housing

Most Americans have or will receive economic stimulus funds to help tide them over. Confirm the amount and status of your payment at the federal Internal Revenue Service site.

Idaho Legal Aid - For help navigating difficult legal situations, such as negotiating partial or delayed rent payments with your landlord, ask Idaho Legal Aid for assistance. The nonprofit's new legal services COVID-19 helpline is 208-7467541. Or visit idaholegalaid.org.

For assistance with special or complex circumstances, including referrals to local social service agencies, contact the Idaho Department of Health and Welfare.

Community Action Partnership provides emergency assistance for residents of northern Idaho.

The Southeastern Idaho Community Action Agency (SEICAA) provides a variety of sustenance programs to senior citizens, including meal delivery, and help with heating bills.

The Idaho Housing and Finance Association offers guidance and referrals to local agencies for housing options.

Counsel for longer-term solutions to housing stress and affordability is available through the nonprofit Jesse Tree and through the Idaho State Independent Living Council.

Food Access

Many grocery stores have special hours for older adults.

Albertsons: Special hours vary by location. Stores also offer contact free delivery and pickup options.

Costco: 9 a.m. ­– 10 a.m. Tuesday through Thursday for members 60 and older and for those with physical impairments. The pharmacy will be open during this time.

Target: Wednesdays. Will reserve the first hour of shopping for older adults and those with underlying health concerns. Visit Target.com to find your local store opening time.

Walmart: Tuesdays. Will open an hour earlier for customers 60 and older. Pharmacies and vision centers will be open at this time. Check your local store for opening time.

Whole Foods: Shoppers 60 and older can shop one hour before stores open to the general public. Store hours vary by location.

Especially if you care for children who otherwise are fed at school, the Idaho Food Bank provides a guide to meal services that fill the gap.

The Idaho Hunger Relief Task Force also provides referrals to emergency sources of food.

To ascertain eligibility for emergency or ongoing food assistance (SNAP, or Supplemental Nutrition Assistance Program), verify details online. SNAP food assistance credits go twice as far through the "Double Up" program offered by the Idaho Farmers Market Association, to ensure that families have access to plenty of fresh fruits and vegetables.

Connectivity

Some cable and broadband providers are offering reduced rates, enhanced services, or both. In some cases, you must also qualify for other types of public assistance to be offered reduced rates during the virus crisis. Learn details at these pages from the largest providers in Idaho.

CableOne

Cox

CenturyLink

Frontier

SilverStar

Xfinity (Comcast)

Stay well positioned for hours in front of your computer with this ergonomic advice from physical therapists at Northwest Solutions.

Specialty Resources for Individual Needs

Services are adjusting their hours, schedules and availability day by day, depending on state and local guidance to mitigate spread of the coronavirus.

To find out about transportation, specialty services and nonemergency services in your immediate vicinity, navigate through the Idaho SeniorCare directory.

United Way of Treasure Valley's resource page offers a spectrum of help for residents of the Boise area.

Arrange short- or long-term caregiving assistance through the Idaho Caregiver Alliance.

Find additional health through the Idaho Commission on Aging, which offers a list of county resources and an ombudsman.