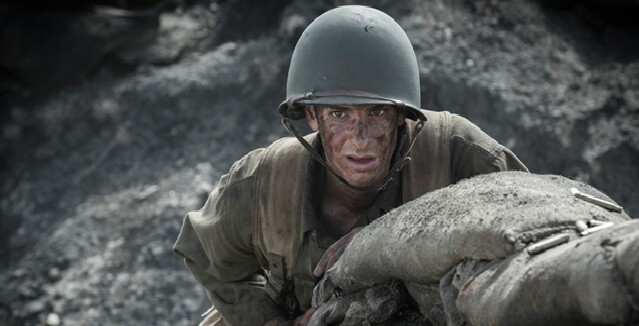 Please join us for a FREE screening of Hacksaw Ridge in Boise at the Edwards Boise Stadium 21 Theatre.

Hacksaw Ridge is the true story of Desmond Doss (Garfield) who, in Okinawa during the bloodiest battle of WWII saved 75 men without firing or carrying a gun. Doss was the only American solider in WWII to fight on the front lines without a weapon, as he believed that while the war was justified, killing was wrong.

Rated R for intense prolonged realistically graphic sequences of war violence including grisly bloody images. Don't miss out on a chance to join us at the free screening of Hacksaw Ridge!

Registration is required. Sign up Here or call 1-844-418-2281



When: Thursday, April 27th

Time: 6:00pm

Where: Edwards Boise Stadium 21 Theatre, 7701 W Overland Road, Boise, Idaho

AARP's Movies for Grownups celebrates and encourages films with unique appeal to audiences with a grownup state of mind—and recognizes the inspiring artists who make them. With weekly news and reviews, nationwide screenings, and an annual awards event, AARP champions movies for grownups, by grownups.