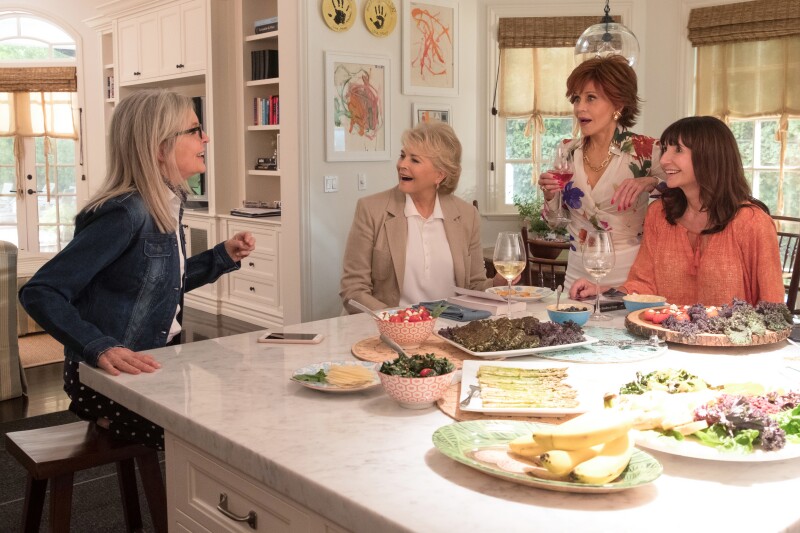 On November 16, AARP members and guests are invited to a free Movies for Grownups screening of Book Club, starring Diane Keaton, Jane Fonda, Candice Bergen and Mary Steenburgen. To help people in need this season of Thanksgiving, t hose in attendance are encouraged to bring canned and boxed food to benefit the Metro Community Services food bank. Click here for Foodbank~needed items.

About Book Club: Four lifelong friends' lives are turned upside down to hilarious ends when their book club attempts to shake things up by tackling the infamous Fifty Shades of Grey. From discovering new romance to rekindling old flames, they inspire each other to make their next chapter the best chapter.

Audio assistance and closed captioning are unavailable for this film. Rated PG-13 for sex-related material throughout and for language.

Registration is required. To RSVP call 1-844-418-2281 or to register online click HERE.
WHEN: Friday, November 16

TIME: 6:00 PM

WHERE: Edwards Nampa Gateway Stadium 12, 1232 N Galleria Drive Nampa, ID 83687

https://www.youtube.com/watch?v=LDxgPIsv6sY

Don't get left behind. Sign up at aarp.org/yes2emailID to receive invitations to local events and more.