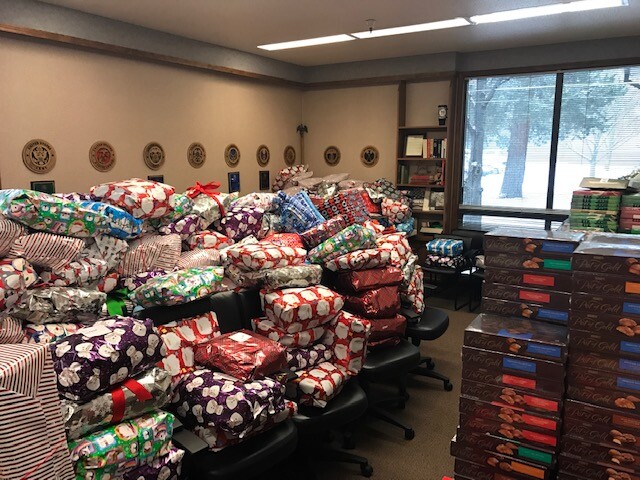 Volunteers are needed to wrap Christmas gifts for military veterans at the Idaho State Veterans Home on Saturday, November 17th. Volunteers do not need to bring anything other than their enthusiasm. Gifts, wrapping materials, and refreshments will be provided.

Sign up for one of the two established shifts: 10:00 a.m. to 1:00 p.m. or 1:00 p.m. to 4:00 p.m. AARP Idaho will provide a pizza lunch for both groups starting at 12:30. You can sign up for either shift here.

Take the opportunity to visit with one of the residents of the Veterans Home while you are there. It will be a great way to get everyone into the spirit of the upcoming holiday season.

The Idaho State Veterans Home is located adjacent to the VA Medical Center at 320 Collins Road, Boise, Idaho. Volunteers are invited to park in front of the Home or in the VA Medical Center parking lot directly across the street.

If you have any questions regarding this event, please contact Lupe Wissel at (208) 855-4001 or lwissel@aarp.org.

Space is limited. Don't wait to sign up!