Medicare can be confusing, but it doesn't have to be.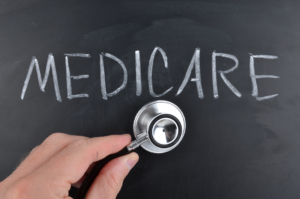 AARP Idaho will host a statewide telephone town hall on Tuesday, October 4, at 11:00 a.m. (MTN) to discuss the current Medicare open enrollment period which begins October 15th and runs through December 7th.

Dean Cameron, Director of the Idaho Department of Insurance, will provide up-to-date information about Medicare and answer questions live on the air. Lupe Wissel, AARP state director, will moderate the discussion.

This is an excellent opportunity for current Medicare beneficiaries, future participants or those who want to make changes to their plans to ask their questions directly to insurance experts.

This call is available for anyone with Medicare questions regardless if they are an AARP member or not.

Participants can join by dialing toll-free 866-767-0637 or register in advance by visiting https://vekeo.com/aarpidaho/. The conversation will also stream live on the AARP Idaho Facebook page.

Questions can be asked prior to the conversation by emailing aarpid@aarp.org.