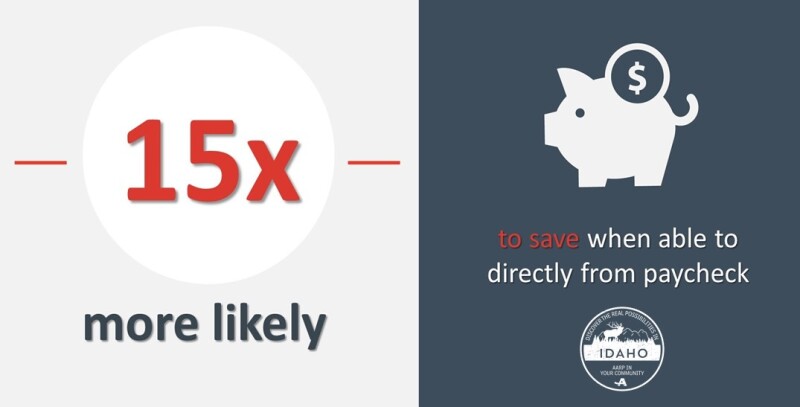 AARP Idaho released a new survey showing 75% of small business owners in Idaho think more should be done to encourage residents to save for retirement. Moreover, almost half (46%) express concern about their employees not having enough money to cover health care or living expenses when they retire, with one in five (19%) saying they are very concerned.
To address this issue, AARP Idaho is working toward creating a public-private retirement savings option that is simple to use for small business employers to offer to their workers through a payroll deduction. This program could be similar to the 529 college savings plans. The survey finds seven in ten Idaho small business owners support legislation that would create a ready-to-go, public-private retirement savings option that would help small businesses offer employees a way to save for retirement.
Additionally, a large majority of small business owners agree that state lawmakers should support a state retirement savings program. Currently only 32% of small businesses offer a retirement plan but most would if such a program existed.
"Too many small business employees don't have a way to save for retirement out of their regular paycheck," said AARP state director Lupe Wissel. "If we begin to act today, Idaho can help small businesses and their employees' access retirement savings accounts so they can save for a more secure future, and live the life they want to live as they age."
The new survey comes against a background of increasing interest in the states regarding public-private retirement security solutions. Tremendous momentum has been building across the country to meet the needs of workers who want to save for retirement out of each paycheck but have no opportunity to do so. Studies have shown that employees are 15 times more likely to save if they have access to a payroll deduction savings plan at work.
Currently, the Idaho Office of Performance Evaluation is studying the retirement savings situation in Idaho and will be releasing their findings later this spring. The results will help lawmakers evaluate the current situation and find sensible solutions to encourage more employees to save for their future.
To view the survey visit www.aarp.org/IDSavetoRetire