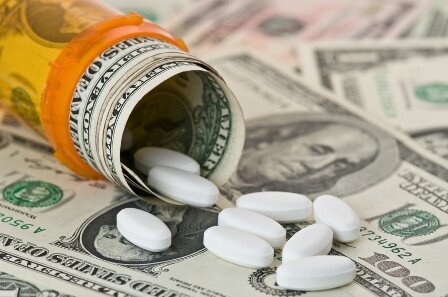 Retail prices for many of the most commonly-used brand name drugs by older adults rocketed upward by an average of 8.4 percent in 2017, outstripping the general inflation rate of 2.1 percent. The annual average cost of therapy for just one brand name drug increased to almost $6,800 in 2017.

For more than a decade, brand name drug prices have exceeded the general inflation rate of other consumer goods by a factor of two-fold to more than 100-fold, according to the new " Rx Price Watch Report: Trends in Retail Prices of Prescription Drugs Widely Used by Older Americans: 2017 Year-End Update" released today by AARP Public Policy Institute.

If retail drug price changes had been limited to the general inflation rate between 2006 and 2017, the average annual cost of therapy for one brand name drug in 2017 would have been $2,178 instead of $6,798. For the average senior taking 4.5 medications each month, this would translate into an annual cost of therapy that is almost $21,000 less than the actual average cost of therapy in 2017 ($9,801 vs. $30,591).

"Despite years of relentless public criticism, brand name drug companies continue increasing the prices of their products at rates that far exceed general inflation," said AARP Chief Public Policy Officer Debra Whitman. "It's clear that we need long-term, meaningful policies that go beyond just hoping that the drug industry will voluntarily change its excessive pricing behavior."

Rx Price Watch Report Highlights

Some highlights from the new report:

Brand name drug prices increased four times faster than the 2017 general inflation rate.
Retail prices in 2017 increased for 87 percent of the 267 brand name drugs studied.
Retail prices for 113 chronic-use brand name drugs on the market since at least 2006 increased cumulatively over 12 years by an average of 214 percent compared with the cumulative general inflation rate of 25 percent between 2006 to 2017.
"The average older American taking 4.5 prescription medications each month would have faced more than $30,000 in brand name costs last year," said Leigh Purvis, Director of Health Services Research, AARP Public Policy Institute, and co-author of the report. "That amount surpasses the median annual income of $26,200 for someone on Medicare by more than 20 percent. No American should have to choose between paying for their drugs and paying for food or rent."

About Rx Price Watch Report Methodology

AARP Public Policy Institute, in collaboration with the PRIME Institute at the University of Minnesota, developed a market basket to examine retail price trends among brand name drugs widely used by older Americans, including Medicare beneficiaries. Using data from the Truven Health MarketScan® Research Databases, this report analyzed retail price changes between 2006 and 2017 for a combined market basket of 267 brand name drugs.

The full report here: http://www.aarp.org/rxpricewatch.

Additional Resources