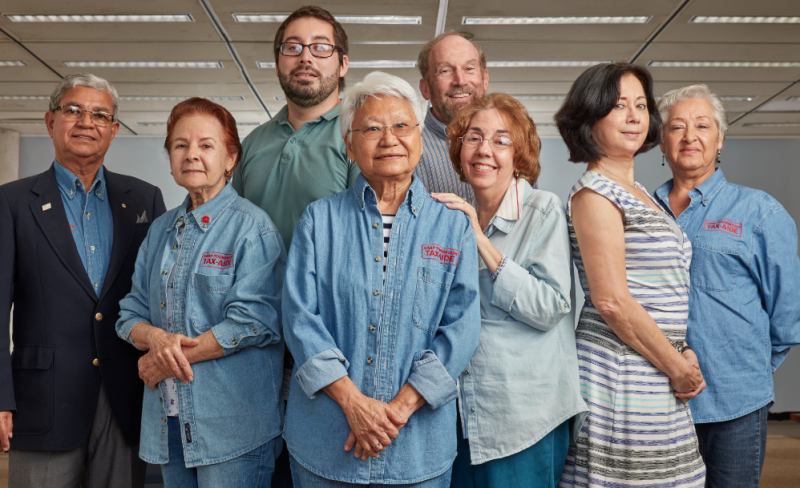 AARP Foundation Tax-Aide, the nation's largest free, volunteer-based tax preparation and assistance service, announced today that it will suspend tax preparation services at all sites effective Monday, March 16, until further notice. The action is due to concerns about the spread of coronavirus. The program's website, www.aarpfoundation.org/taxaide, is the best resource for information and changes in service availability.

"Tax-Aide is prioritizing the health of taxpayers, our volunteers, and the communities we serve by suspending service until further notice," said AARP Foundation President Lisa Marsh Ryerson.

Tax-Aide will continue to assess whether some or all sites can re-open during this tax season as regularly scheduled, or during a longer tax season if it is extended.

While Tax-Aide provides free tax preparation and filing services to all taxpayers, many of its clients are over 60, a group considered by health experts at higher risk for COVID-19.

Are there alternative services available?

· As of now, Tax-Aide is not engaging in alternate delivery of tax services (e.g., drop-off services). Although we recognize the strong desire to employ other ways to serve taxpayers in our communities, the program must operate and remain within program scope and program policy.
· Tax-Aide is currently exploring other service options and will communicate this information after they have been vetted internally and by the IRS.
· In the meantime, taxpayers can visit IRS's free tax filing service at: https://www.irs.gov/filing/free-file-do-your-federal-taxes-for-free.

Will there be an extension for filing taxes?

· Yes. The government announced an extension in the filing deadline for federal tax returns to July 15.
· The deadline for payment has also been extended to July 15.
· The IRS continues to process tax returns.

Will Tax Aide Re-open?

· Tax-Aide will continue to be in touch with the IRS about program services to assist taxpayers.
· Tax-Aide will keep taxpayers apprised of service availability via volunteers and site hosts.
· Tax-Aide will keep all volunteers informed of changes regarding national program operations or IRS guidance.
· Taxpayers can check Tax-Aide's locator tool for updates at aarpfoundation.org/taxhelp.