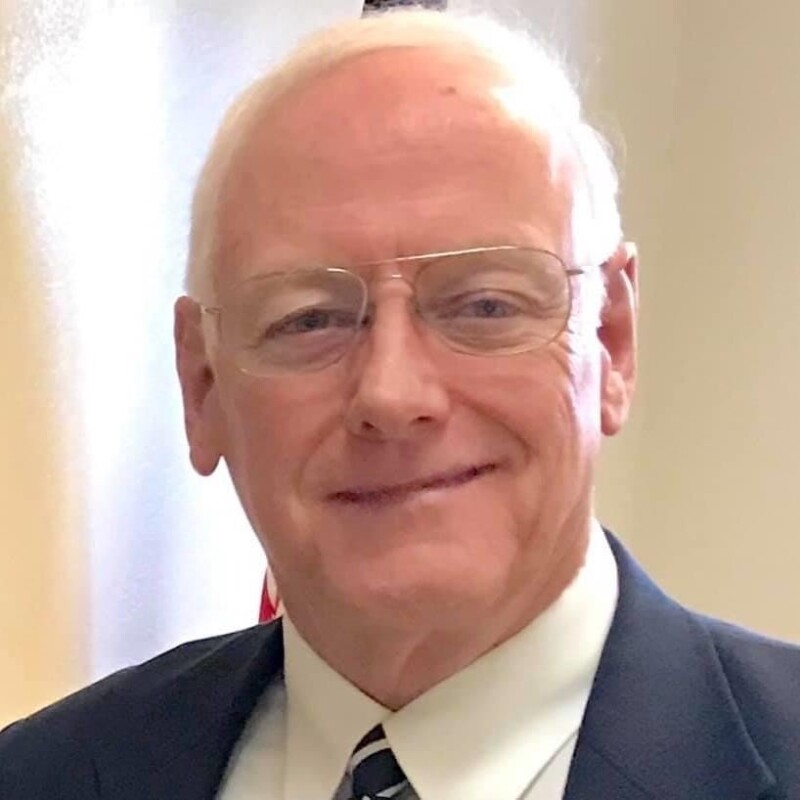 Retired United States Air Force Command Chief Master Sergeant Tom Ressler has joined AARP Idaho's executive council, a select group of AARP members from across the Gem State with exemplary leadership, record of service, and commitment to the goals of the Association. AARP Idaho has more than 187,000 members statewide and more than 38 million members nationwide.

In his role on the all-volunteer board, Ressler will help shape AARP Idaho's strategic priorities and build community partnerships with key decision makers with an eye towards continuing to support military veterans and their families. AARP Idaho state president, Dr. Bessie Katsilometes and state director Lupe Wissel appointed him to the executive council position. His term will begin on July 1, 2020.

"Tom Ressler is a leader's leader with proven experience in the implementation of strategic vision and community building. We warmly welcome Tom to the AARP-Idaho Executive Council," said executive council president Dr. Katsilometes.

"Tom is an excellent addition to our esteemed executive council team. He brings strong experience as a military leader and his years of service to Idaho's veterans," said AARP Idaho state director Lupe Wissel. "His passion for public service makes Tom an excellent partner to AARP in leading our veterans' work in the state."

Chief Ressler has been a volunteer with AARP Idaho for the past five years. His work includes supporting military veterans and their families through a variety of programs including Wreaths Across America, Air Force Appreciation Day at Mountain Home Air Force Base, fraud prevention events at various Veterans Affairs locations across the state, serving homeless veterans, and an advocate for the 50+ at the state capitol during AARP's Lobby Day.

"I am humbled to have been asked to serve on such an important, distinguished committee," said Ressler. "I look forward to jointly working with all the team members to continue establishing programs to improve the lives of all Idaho citizens."

After graduating high school in 1966, Ressler enlisted in the U.S. Air Force in August 1967. He began his career as a Security Policeman with assignments to Alaska, North Dakota, Nevada, California, Texas and 4 tours in Thailand. After retraining into aircraft avionics, Chief Ressler served in Florida, Nevada, Idaho and England. While stationed at Mountain Home Air Force Base, Idaho he became a First Sergeant. Following eight years duty at Mountain Home he was transferred to Georgia. In 1995, he was selected as the Command Chief of the 49th Fighter Wing, Holloman Air Force Base, New Mexico. Chief Ressler retired from the Air Force in August 1998.

Following his retirement from the Air Force, he served as the Idaho Division of Veterans Services Program Supervisor. In that capacity, he oversaw the Idaho Office of Veterans Advocacy that assists approximately 135,000 Idaho veterans and their families with obtaining their earned benefits from the Department of Veterans Affairs Administration (VA).

Chief Ressler retired in December 2012. For his service to Idaho's military community Governor Otter awarded Chief Ressler the Idaho Distinguished Service Medal.

Chief Ressler has a Bachelor of Science Degree in Criminal Justice from Troy University, Alabama and a Master of Education Degree in General counseling from the College of Idaho.

This appointment is effective July 1. Chief Ressler joins returning executive council members Dr. Bessie Katsilometes of Meridian, Tom Trail of Moscow, Marjean Waford of Pocatello, Corrine Fisher of Nampa and Barbara Blasch of Boise.