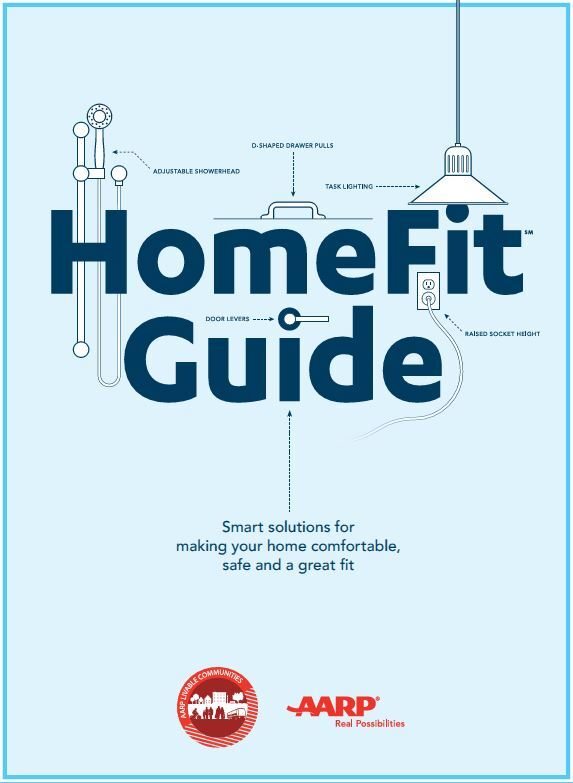 What if all homes could be suitable for anyone, regardless of a person's age or physical ability? What if a person who wants to live independently, regardless of his or her age or physical ability, could do just that?
AARP research consistently finds that the vast majority of people age 50 and older want to stay in their homes and communities for as long as possible.
The AARP HomeFit Guide was created to help people stay in the homes they love by turning where they live into a "lifelong home," suitable for themselves and anyone in their household.
The guide offers solutions that range from simple do-it-yourself fixes to improvements that are more involved and require skilled expertise but are well worth the expense.
Download a free PDF copy of the AARP HomeFit Guide in English or Spanish HERE or email the AARP Idaho state office at aarpid@aarp.org to receive a complimentary copy in the mail.